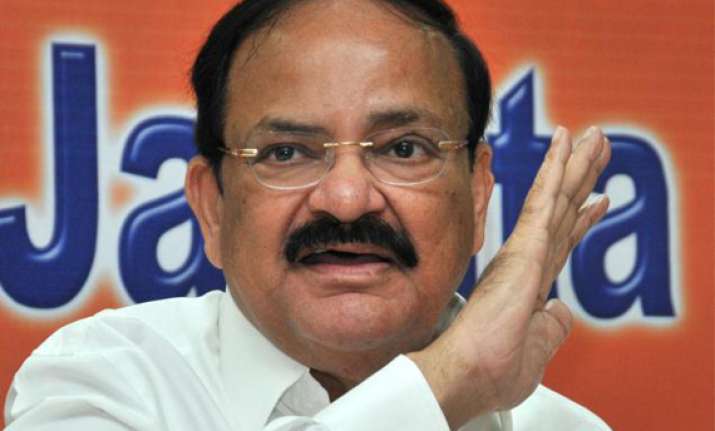 Kolkata: BJP leader Venkaiah Naidu Sunday said that Congress chief Sonia Gandhi had called on the Shahi Imam of Delhi's Jama Masjid Syed Ahmed Bukhari as she was "frustrated" with the lectoral scenario and predicted her venture would "boomerang".
"She is frustrated with the emerging poll scenario. So she called on the Shahi Imam. But madam, these efforts will boomerang on your party. You should instead fight on issues," Naidu said at a media meet here.
Three days after Gandhi met the Shahi Imam and reportedly appealed to him to prevent any split in the minority vote, the Muslim religious leader Friday announced his support to her party.
Attacking the Congress, Naidu claimed it would face its "worst defeat" and sink to the lowest ebb of its political existence, while forecasting over 250 seats for his party in the Lok Sabha polls.