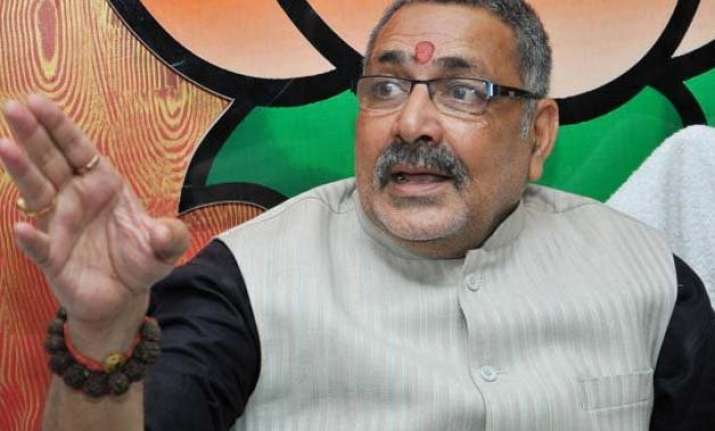 New Delhi: Union Minister Giriraj Singh today courted another controversy by making a shocking remark about colour of Congress president Sonia Gandhi's skin. 
He said that said it was the colour of Sonia's skin that made her the Congress chief.
"If Rajiv Gandhi had married a Nigerian and if she wasn't white skin, would Congress accept her as a leader?" the BJP MP from Bihar said.
Giriraj Singh made these remarks while addressing a press conference in Hajipur in Bihar.
This is not the first time that Giriraj Singh has courted controversy. Earlier, he had asked all those opposing Prime Minister Narendra Modi to move to Pakistan.
Singh was included in Modi's Cabinet last year as a Minister of State for Micro, Small and Medium Enterprises.
Singh  also took a swipe on Rahul Gandhi's absence from Parliament and compared him with the missing Malaysian Airlines flight.
"The whole budget session has passed but Rahul ji is nowhere. He is like that missing Malaysian flight that no one knows," he said.
Reacting sharply to Singh's remarks, senior Congress leader Digvijay Singh has demanded his immediate resignation.
"This is very derogatory remark and in full contempt for working women, this is racist," senior communist leader Brinda Karat said.