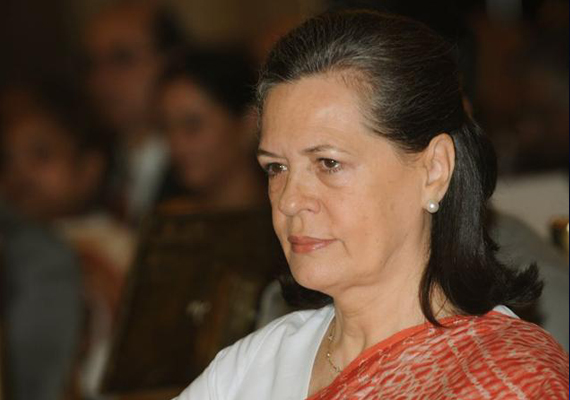 New Delhi, Aug 20: Congress President Sonia Gandhi on Sunday called for stern action against those disturbing social harmony in the country in the aftermath of Assam violence, describing the ethnic clashes in the northeastern state as a matter of "great sorrow and concern".
"Whatever happened in Assam is a matter of great sorrow and conern. Swift action should be taken against those responsible for the incident, whoever they are," Gandhi said addressing a ceremony to confer the 20th Rajiv Gandhi National Sadbhawana Award here.
Gandhi said all sections of society should condemn what happened in some states against the people of northeast after the ethnic clashes in Assam.
"The central and the state governments should take stern action against those who are spoiling the harmony," she said noting that maintaining social amity was one of the biggest challenges before the country in the present circumstances.  The Congress President stressed that the people of the country living anywhere have all the right to inhabit and work in any part of the country.
She said that the biggest challenge before the country since Independence has come from elements, who are enemies of social harmony and unity and only those are true patriots who fought such elements and promoted social solidarity.  Giving the award to D R Mehta, the founder and chief patron of Jaipur based Bhagwan Mahavir Vikalang Sahayata Samiti, Gandhi said Rajiv Gandhi always fought against social and communal tensions and hatred.
"Social harmony was not an issue but the basic value for him," she said.
Prime Minister Manmohan Singh said Rajiv Gandhi knew very well that India can progress only when all the countrymen can live together with peace, tolerance and harmony.