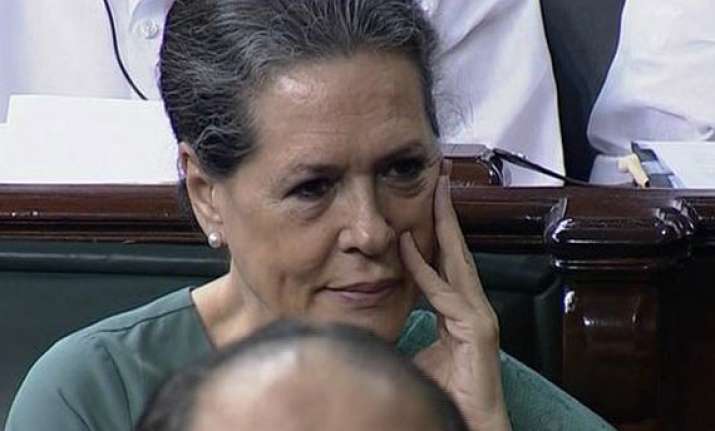 New Delhi: Congress chief Sonia Gandhi, who fell ill Aug 26, was back in the house Thursday as the Lok Sabha debated the land acquisition and rehabilitation bill.
Gandhi, 66, was hospitalised in AIIMS after she complained of chest pain while the food security bill was being debated in the house Monday evening.
She was discharged after treatment early Tuesday and took rest at home Wednesday, a holiday on account of Janmashtami.
Her son and party vice president Rahul Gandhi was also in the house.