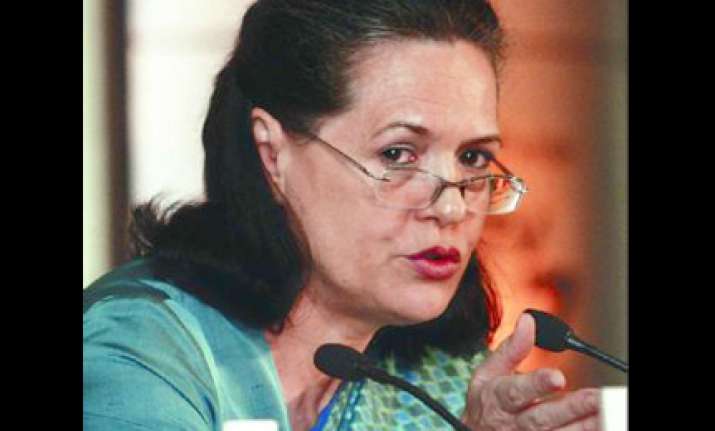 A day before campaign ends for the Assembly polls in three states, Congress President Sonia Gandhi on saturday asked rebels to set aside personal ambitions for the larger good of the party. 
"More often than not our internal differences have prevented us from translating the substantial goodwill we enjoy amongst the people into electoral advantage for ourselves," Gandhi said in a letter to party workers in the latest issue of party mouthpiece "Congress Sandesh". 
Apparently sending a signal to rebels that indiscipline would not be tolerated, she said these elections are historic opportunity to demonstrate that "we have learnt from experience and that we will function cohesively, setting personal ambitions aside". 
"I have repeatedly stressed the need for party unity and discipline. We have to function with a single-minded sense of purpose. It is natural to aspire for a ticket, but obviously not everyone can be accommodated," Gandhi said. 
Her remarks have come in the backdrop of a lot of party rebels in the fray after denial of tickets including in the high-profile Amravati constituency in Maharashtra where Sunil Deshmukh is a rebel candidate against Rajendra alias Raosaheb Shekhawat, son of President Pratibha Patil.  
"Those who stand as our candidates on our symbol must get the unstinted support of everyone of us. In the victory of the party, lies the victory of individual Congress men and women," Gandhi said. 
She expressed confidence that partymen were conscious of their responsibilities and discharge them with dedication and devotion.
"The momentum is in our favour and if we work hard and diligently, I am sure we will secure a renewed mandate from our people," she added. PTI