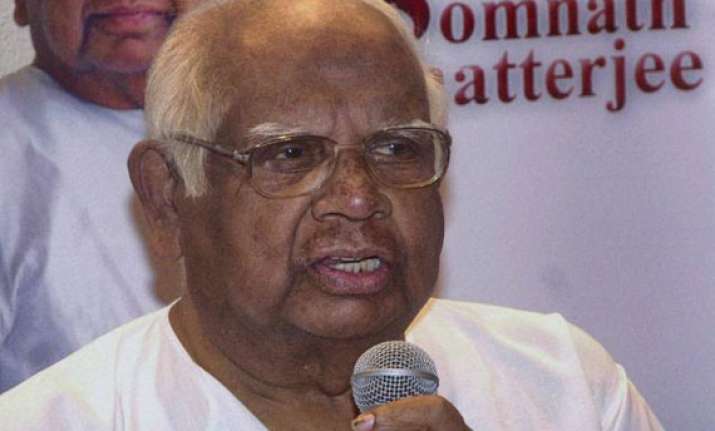 Kolkata: In the backdrop of CPI-M's dismal show in Lok Sabha poll, former party stalwart Somnath Chatterjee today pitched for an immediate change in the party's leadership, accusing it of losing contact with the masses.
Chatterjee, a former Lok Sabha Speaker, who was expelled by CPI-M in 2008, said the present leadership of the party was there for a long time and should immediately quit.  He said the party had failed to follow veteran Marxist leader Jyoti Basu's advice of always keeping in touch with the people and could not launch a single worthwhile movement on issues affecting the people.
"Jyoti Basu often exhorted party leaders to keep constant touch with the people. But they (CPI-M leadership) became distant from the people and were unable to launch a single (worthwhile) movement on burning issues", Chatterjee told PTI here.
Pointing out that a new leadership was immediately necessary, Chatterjee said that "in the party there is a good pool of talented young men and women leaders who can take over the reins to steer the party."