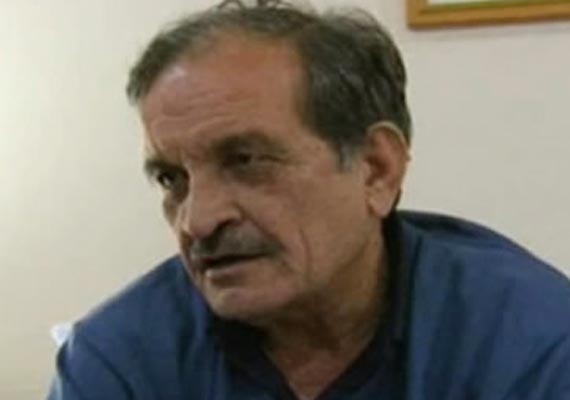 Jind/Chandigarh, July 29:  Senior Congress leader Chaudhary Birender Singh has kicked up a controversy with his claim that there are people who shell out upto Rs 100 crore to get a Rajya Sabha seat.
As the BJP latched on to his remarks to accuse Congress of being in the habit of "cutting out deals" and having brought politics in the country to such a "low level", Singh, a Rajya Sabha MP, went into damage control today claiming that what appeared on media was an "entirely wrong version" of what he had said.
Addressing a rally in Jind yesterday, the Congress leader had said, "Once someone told me that he had a budget of Rs 100 crore to become a Rajya Sabha MP. But when he totalled the expenditure later, he found it was Rs 80 crore and he had ended up saving Rs 20 crore."
"Now you think, a man who succeeds taking the membership of Rajya Sabha by spending 80 crore or 100 crore rupees, what will they think about the poor," he had added.
Facing flak for his remarks, Singh said, "my version was simple that there is a trend of new political class...more people with money power..they are entering in Lok Sabha and the Rajya Sabha and I had given figures from a newspaper".
"...I had made a mention that after the Lok Sabha results of 2009, certain figures were given in a newspaper report that 360 of the candidates, who had won were crorepatis and a dozen and half of them were billionaries (arabpatis)," he added.
Singh said this was how the money power is becoming more important in Parliamentary democracy.
"There are also certain people, who can spend crores of rupees to make an entry into politics...I had also said that if such elements will have their influence  this will muzzle the voice of those people to raise the issues of the poor and take up their causes," he told reporters.
Singh maintained that there are a number of MPs in Rajya Sabha, who are "very rich" and "they face no difficulty in becoming a member of the Rajya Sabha becasue in this age, the rich people easily enter the Upper House."
Singh was AICC General Secretary in charge of Himachal Pradesh but was dropped in the recent AICC reshuffle.
There were strong speculation that he could be made a minister in the recent reshuffle of the Union Council of Ministers, which did not happen.
He is a know detractor of Haryana Chief Minister Bhupinder Singh Hooda.
Attacking the Congress leader, BJP spokesperson and Rajya Sabha member
Prakash Javadekar
said Singh must be giving his own example. "Congress is in the habit of cutting out deals...Congress has brought politics in the country to such a low level," he said.
Singh, however, felt that he did not say that Rajya Sabha seats are purchased for Rs 100 crore. "I am only saying that the voice of the poor is drowned due to rising influence of money in democracy."
Quoting the figures of rich MPs in Lok Sabha, he said "on this basis, such powerful people can come even in Rajya Sabha by winning the election with the power of money."
Referring to a Supreme Court decision on debarring criminal elements from contesting elections, he said as a benchmark has been set on that issue, other things like the use of money power should also come under consideration.
"It's not only me. Thousands of party workers say it. If people say something to alert their own government, the organization and the government should also think over that.
It's not that everytime somebody speaks, he will speak wrong or commit indiscipline," he said in response to a number of questions.