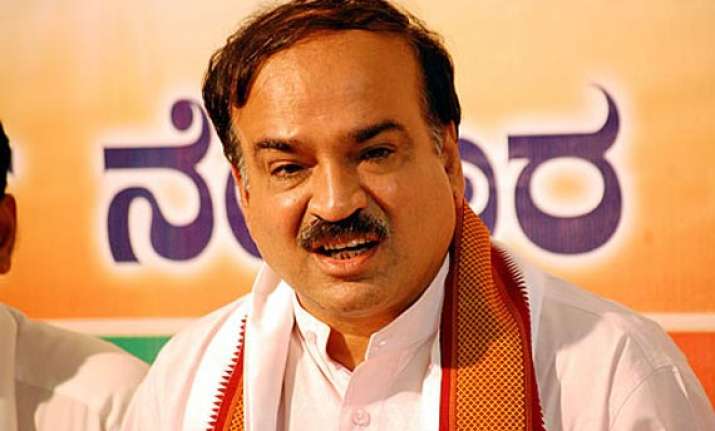 Gwalior, May 31: Alleging that some members of the National Advisory Council (NAC) are Naxal sympathisers, BJP yesterday said the menace of Naxalism has spread to 250 districts in the country due to "soft handling" of the issue by UPA government at Centre.
"When NDA was in power, Naxalism existed in 57 districts, now it has spread in 250 districts of the country under UPA led by Congress", BJP general secretary and in-charge of Madhya Pradesh Anant Kumar told reporters.
He was responding to a query on last weeks' Naxal attack on Congress' convoy in neighbouring Chhattisgarh, which left 27 people, including senior Congress leaders, dead and 37 injured.
Kumar arrived here to take part in the BJP's state executive meeting.
"Even in the National Advisory Council, there are members who are supporters of Naxalites", he said.
The BJP leader referred to Dr Binayak Sen, activist and the vice president of People's Union for Civil Liberties (PUCL), who was appointed in the Planning Commission by the Congress.
Sen had been convicted for sedition and granted life imprisonment by a Raipur sessions court in 2010. The supreme court granted him bail later.
Meanwhile, responding to former Chhattisgarh chief minister Ajit Jogi's charge that intelligence failure and "BJP's conspiracy" were responsible for the attack, Kumar said that Jogi was under suspicion in the matter.
"The way sitting MLA, Kawasi Lakhma came unscathed after the Naxal attack, the way people of the country are raising questions, especially in social media, over where was Mr Jogi at the time of the attack; the BJP thinks that he (Jogi) is under suspicion in the whole matter," Kumar said.
He accused Congress-led UPA of having double standards on the issue of Naxalism.
"When Naxals had killed 76 CRPF personnel in 2010, neither Prime Minister Manmohan Singh nor Congress President Sonia Gandhi or Rahul Gandhi turned up to condole the deaths.
"However, when Congress leaders were killed, all three of them arrived to pay homage," Anant Kumar said.
He said Raman Singh government was extending all cooperation to NIA, investigating the May 25 attack, and had already ordered a judicial probe.