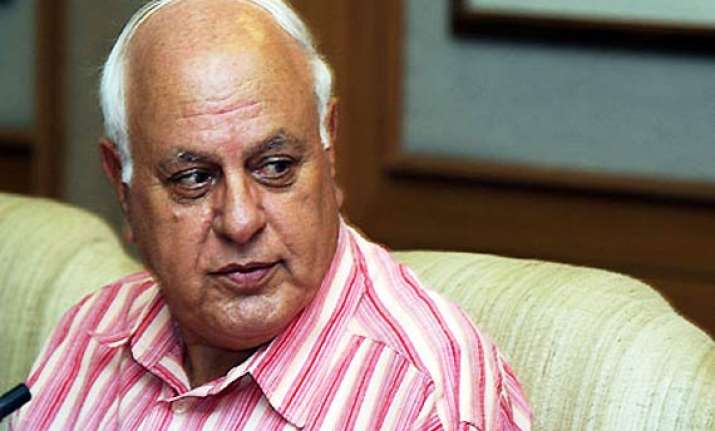 Jammu, Nov 23: National Conference President Farooq Abdullah today claimed that some elements in the ruling NC-Congress coalition in Jammu and Kashmir wanted to bring down the government.

"Some among us want to bring down his (Omar) government," he told a party convention in Rajouri district. 

"While we are sitting with them, they are digging our graves. This is not a good thing...When we have joined hands then we should go on honestly," Farooq, who is also Union Minister for New and Renewable Energy, said, adding that there should be no double talks.

Taking a dig at the opposition PDP, he said PDP and its leadership were in habit of "churning out propaganda to hoodwink people".

He lashed out at those who are out to criticise every pro-people policy and step taken by the state government.  Advising party activists to unite in the interest of party, he said unity is strength.

Farooq said the coalition with Congress was strong and going smooth.