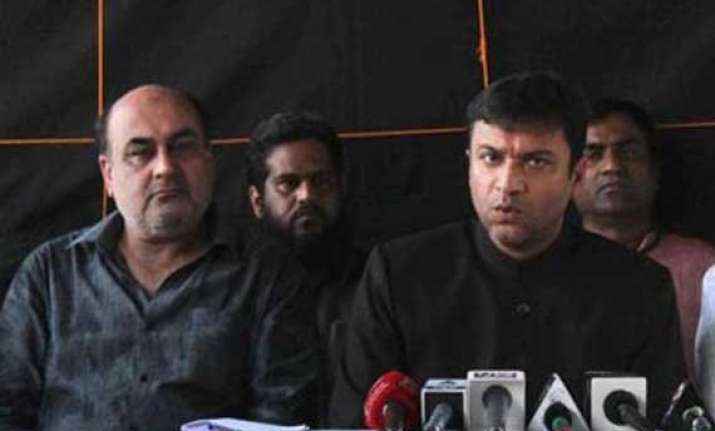 Mumbai: Bollywood singing legend Mohammed Rafi's son Shahid Rafi is the Majlis Ittehadul Muslimeen candidate from Mumbadevi assembly constituency in Mumbai.
Shahid Rafi used his father's song "Tum Mujhe Yun Bhula Na Paaoge, Jab Kabhi Bhi Sunoge Geet Mere, Sang Sang Gun Gunaoge" as caller tune for voters.
Says 52-year-old Shahid Rafi: "People are very mature about politics. They listen quietly when I speak, the response from the masses is tremendous and I feel overwhelmed. As for the election outcome, I have left it entirely to the Almighty."
Shahid Rafi lives in Bandra. He says when he visited the MIM office in Hyderabad, he was impressed by the Owaisi brothers' contribution to the Muslim community and then decided to contest on the party ticket.
"I got the same response from the people of Bandra and Mumbadevi or any other part of the country, a tribute to the lasting impression my father left on generations with his songs," Shahid said.