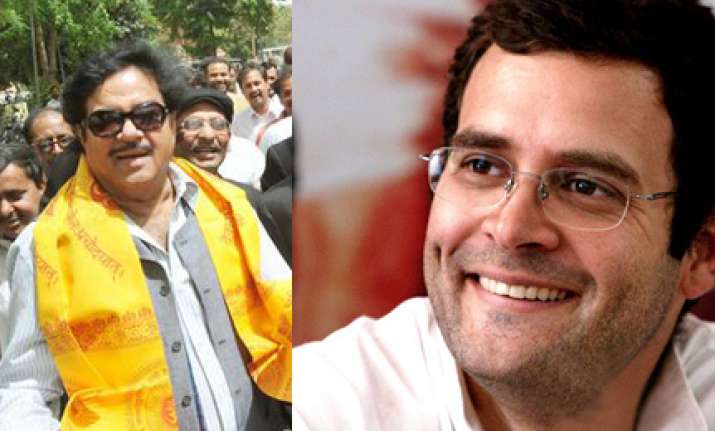 Rubbishing reports that his praise for Congress leader Rahul Gandhi was a "pressure tactic" to get Rajya Sabha nomination for his wife Poonam, actor-politician Shatrughan Sinha on tuesday said there was no truth in it. 
"It was my personal opinion...I believe in healthy politics based on issues...I do not consider my political adversary as my enemy," the BJP Lok Sabha member from Patna Saheb told PTI. 
"Though many people would love to see Poonam Sinha in the Parliament because she has been working as a social and political activist for the past over 20 years...but it is for the party and the people to decide," Sinha said before leaving for Arunachal Pradesh to campaign for the party. 
Sinha's reaction came amid a section of BJP leaders viewing "political designs" in his praise for Rahul. 
"A man born with a silver spoon staying in the huts of poor dalits and sharing their woes deserves a sincere praise...In the past also, I held late prime minister Indira Gandhi in high esteem and had praised veteran communist leader Jyoti Basu, BSP supremo Kanshi Ram and SP general secretary Amar Singh on personal grounds," he said. 
Describing Rahul as a dynamic and promising leader, the BJP leader on his arrival in Patna from Nagpur on Saturday had said, "He (Rahul) is hard working and his work for the common people at the grass root level is appreciable...he has a bright future." PTI