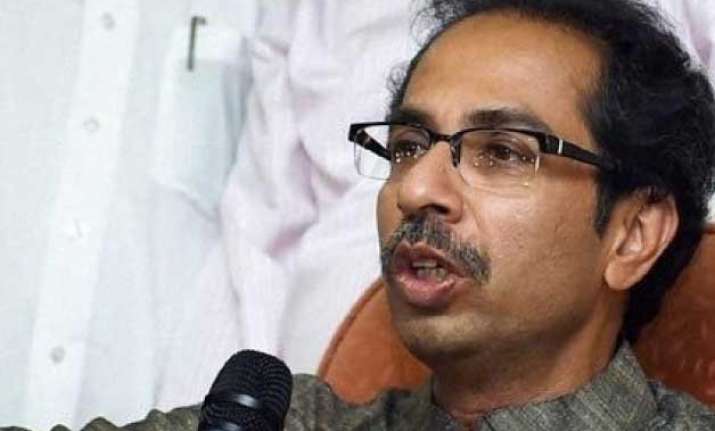 Mumbai: Shiv Sena on Wednesday came out strongly against the Jammu and Kashmir Chief Minister Mufti Mohammad Sayeed saying he is standing with the terrorists like a father figure.
In an editorial in Saamna, the Sena's mouthpiece, the party accused Mufti of supporting terrorists.
"The separatists in Kashmir have got a godfather in Mufti Mohammed Sayeed, who has increased their strength. The BJP's coalition partner in Kashmir (PDP) has a mindset that is further complicating the situation there rather than solving it," it said.
Sena's statement came in the wake of Jammu and Kashmir government decision to release separatist leader Musarat Alam. Alam, who was repeatedly detained under the Public Safety Act for four years, was released from the Baramulla jail on Saturday night. His release came after the newly formed J&K government's order to release political prisoners who do not face criminal charges.
The Sena alleged that the meeting between Pakistan envoy Abdul Basit and separatist leader Syed Ali Shah Geelani at a time when secretary-level talks between India and Pakistan have just resumed, has been 'inspired' by Sayeed.
"It is being said that during this meet, detailed talks were held over the present situation in J&K. All this has happened suddenly. Mufti Mohammed Sayeed is definitely the inspiration behind this meet," the saffron party said.
"Whatever is happening in Kashmir is not in the interest of the country. Do anything you want, but do not get India into trouble. Do not be a part of this crime against the country. Releasing of separatist leader Masarat Alam is like helping terrorists. So, arrest Mufti Sayeed and file a criminal case against him," the Sena said in a veiled reference to the BJP.
The BJP, which is also in the government in Jammu and Kashmir, had on Tuesday issued an ultimatum to its coalition partner Peoples Democratic Party to mend its ways.
Sources said that the BJP has warned Sayeed to either mend his ways or else they will have to call off the alliance.