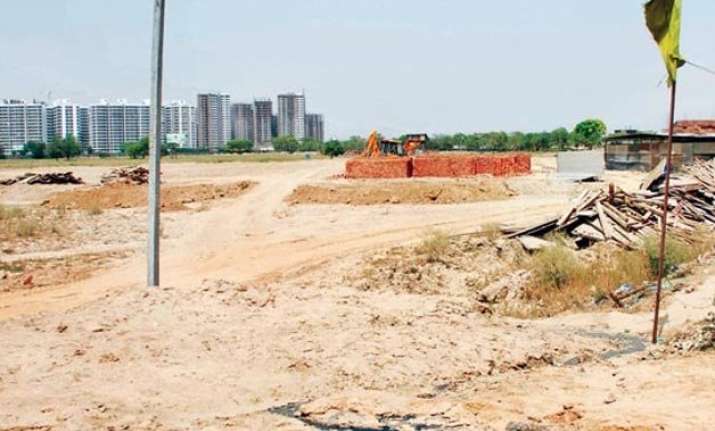 New Delhi: NDA allies Shiv Sena, Shiromani Akali Dal (SAD) and Swabhimani Paksha have red-flagged the proposed Land Bill of the government in its present form.
SAD and Paksha have said that an inch of land should not be acquired without consent of a farmer.
The two have also written a letter to SS Ahluwalia-headed parliamentary panel to apprise him about their reservations on a number of provisions of the legislation.
SAD leaders said they firmly believed that land is a priceless asset of the farmers.
"Not even an inch of it should be acquired by the government without the consent of the farmers/land owners," the party said.
The SAD MPs also said that the land should only be acquired for public sector projects and the government should not get into acquisition for private entities.
Swabhimani Paksha-led by Lok Sabha MP Raju Shetty said that five-time compensation for acquisition of land should be given to a farmer.
The 2013 Land Act provides for four-time compensation on the existing market rate, which has been left unchanged in the bill by government.
On the other hand, Sena, the largest constituent of the NDA after BJP, once again reiterated its demand of a clause providing for consent of 70 per cent of farmers.
Sena has 18 MPs in Lok Sabha and three in Rajya Sabha while Shiromani Akali Dal has 4 in Lok Sabha and 3 in Rajya Sabha. Raju Shetty is the lone MP in Lok Sabha from his party.
The much debated bill, which was scheduled to be tabled in the Parliament in the first week of Monsoon Session, will now be delayed with the 30-member parliamentary panel being granted one week extension to draft a final report on it.
The Monsoon Session will be only for three weeks and with the opposition looking for a battle inside the House over Lalitgate, the possibility for bill to be passed seems very dim.
The government had in Budget Session agreed to refer the bill to a 30-member committee after NDA allies joined the opposition in Lok Sabha in opposing it.