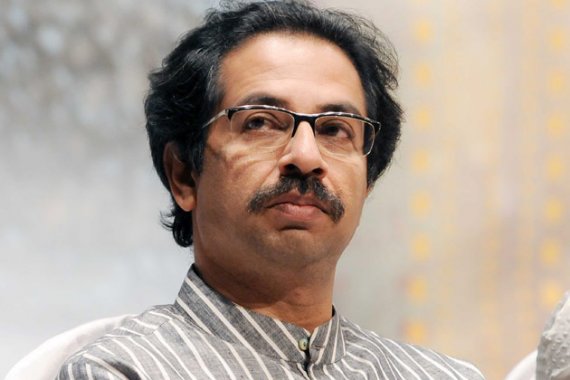 Mumbai: Amid signs of a rapprochement, all Shiv Sena MPs will attend the high tea being hosted by Prime Minister Narendra Modi in Delhi on Sunday for NDA MPs even as RPI leader Ramdas Athawale said Sena chief Uddhav Thackeray was "very keen" on forming a government with BJP in Maharashtra.
Shiv Sena, however, sought to clear the confusion over Uddhav Thackeray's participation, saying since the event was only for the MPs belonging to the Centre's ruling alliance, their leader will not go.
"I will attend it and so will all Sena MPs," Shiv Sena's lone member in the Narendra Modi government Anant Geete told PTI.
"The event that the PM is hosting is only for the MPs of NDA partners. When Uddhavji is not an MP, where is the question of him being invited? This is not even a question worth asking," a senior Sena leader told PTI on condition of anonymity.
He said it is not as if leaders of other NDA constituents have been invited and Uddhav left out.  "It is not as if (Punjab Chief Minister and Shiromani Akali Dal leader) Parkash Singh Badal has been invited and Uddhavji hasn't. Since (Union Food Minister and Lok Janshakti Party leader) Ram Vilas Paswan is a Member of Parliament, he has been invited for the event. Even our MPs have been invited and they will attend the event," he said.  He said Uddhav does not need a dinner invitation to meet Prime Minister Modi.
"If Uddhavji wants to meet PM Modi, he will directly go and meet him alone. Why should he need a dinner invite to meet him?" the Sena leader said.
Meanwhile, Athawale said Uddhav is "very keen" on his party forming a coalition government with BJP and that there is "no doubt now" about the alliance being revived.