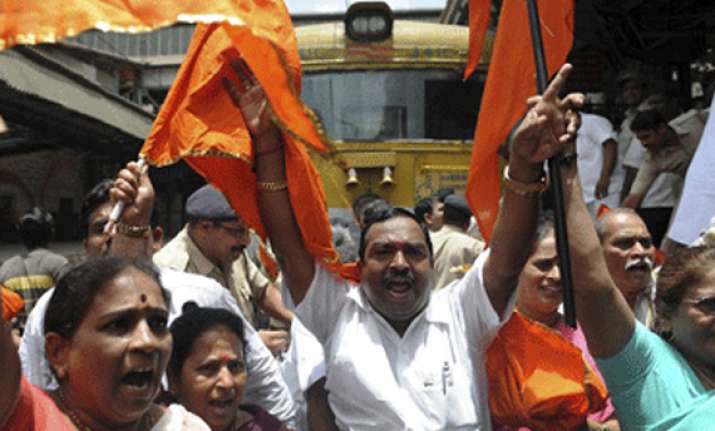 Mumbai: Shiv Sena and MNS activists, who are bitter political rivals, Thursday clashed outside the election office in the Mumbai collectorate.
Several thousands supporters of both parties had assembled for filing the nomination papers for Mumbai South Lok Sabha constituency by Shiv Sena candidate Arvind Sawant and Maharashra Navnirman Sena (MNS) candidate Aditya Shirodkar.
The MNS activists who were already present in large numbers started cheering their candidate and jeering at Shiv Sena workers.
Irked by this heckling and booing, the Shiv Sena activists also started raising anti-MNS slogans even as some workers both parties resorted to pushing around and punching each other.
Unconfirmed reports also said that stone-throwing took place.