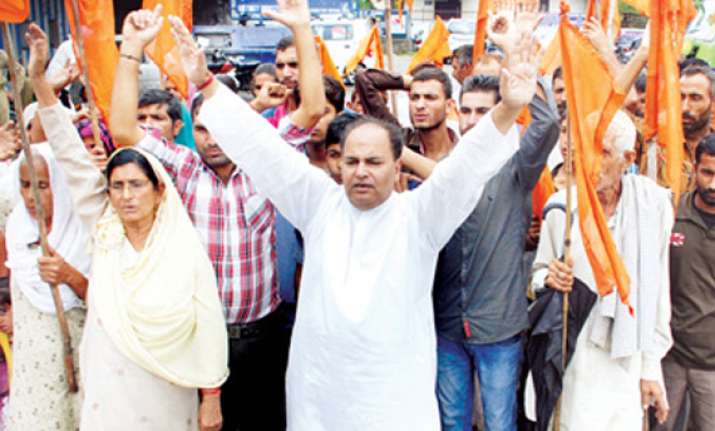 Jammu, Aug 1: A day after the Congress-led UPA government decided to create separate Telangana state out of Andhra Pradesh, the Shiv Sena yesterday held a rally here demanding statehood for Jammu.
Over 200 activists of Jammu and Kashmir unit of the Shiv Sena and the Dogra Front took out a procession from the Parade Ground to City Chowk demanding a separate Jammu state.
"We want Jammu to be a separate state as it is totally different from Kashmir both geographically and culturally," JK Sena leader Ashok Gupta said.
"The state government has been biased in allocating funds. Most of these go to