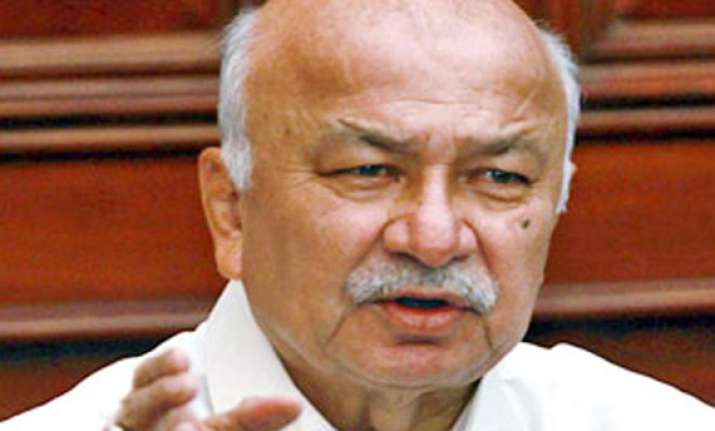 Shimla: Union Home Minister Sushilkumar Shinde today accused the BJP and its Prime Ministerial candidate Narendra Modi of derailing political debate during polls and said Modi was attacking only individuals and targeting Sonia and Rahul Gandhi.
"There is no reference to policies, programmes and ideology in the speeches of Modi which are focussed only on individuals," Shinde said.
Claiming that UPA-III would be come to power after the elections, Shinde said Rahul would be the next prime minister.  Accusing Modi of resorting to lies and distorting facts, he said, "We never heard about his 'chaiwala' (tea-seller) for the past 14 years as Gujarat Chief Minister. He has suddenly started exploiting it to woo voters, but the people will not be misled by such gimmicks."
He said BJP is in disarray and senior leaders like Atal Bihari Vajpayee, L K Advani, Murli Manohar Joshi and Jaswant Singh have been sidelined while only Modi remained.  Shinde also hit out at the BJP saying it was claiming to bring crime don Dawood Ibrahim back to India once it came to power but had done nothing during NDA rule.