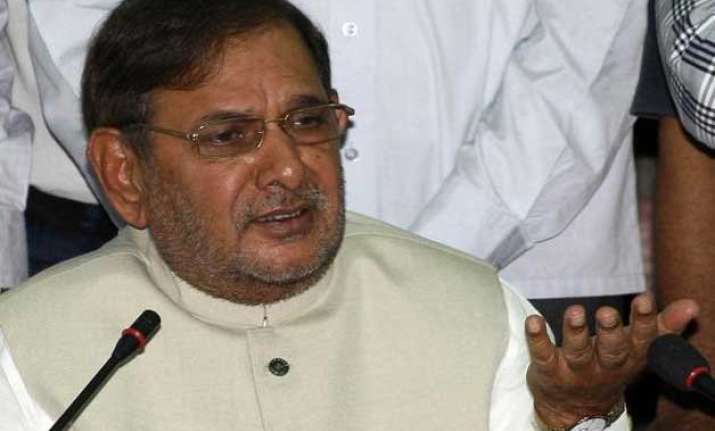 Jammu: Janata Dal (U) president Sharad Yadav today noted that NDA government's 'controversial' Land Acquisition Bill will be rejected by the opposition in Upper House of the Parliament.
"This bill (Land Acquisition Bill) is anti-farmer and we would ensure that the Narendra Modi government faces a defeat on this and the bill is not passed in Upper House of the Parliament where we have a majority," Yadav said.
Accusing the Modi government of being pro-industrialist, Yadav said that the bill was aimed at benefiting the industrialists and major corporations.
"From the day one this government was formed, it has been benefiting the industrialists, corporates and multinationals and now he (Modi) wants to snatch the land from farmers and give it to these industrialists but we won't let this happen," he said.
He said that when the parliament resumes in the next few days he would give his statement during the debate on the bill.
"Let the Prime Minister speak in the House after that we will have a debate on this (bill)" he said.
Yadav also accused the BJP for spreading communal tension and polarising the situation, "They are breaking churches, talking of love Jihad and Ghar Vapsi whereas poor farmers are committing suicide."
"Everyday one or the other incident happens in the name of religion which is very dangerous for the growth of the country. The Centre is in a great hurry to benefit big business houses which was clear from the way they brought the insurance bill, coal and mines and minerals bills," he said.