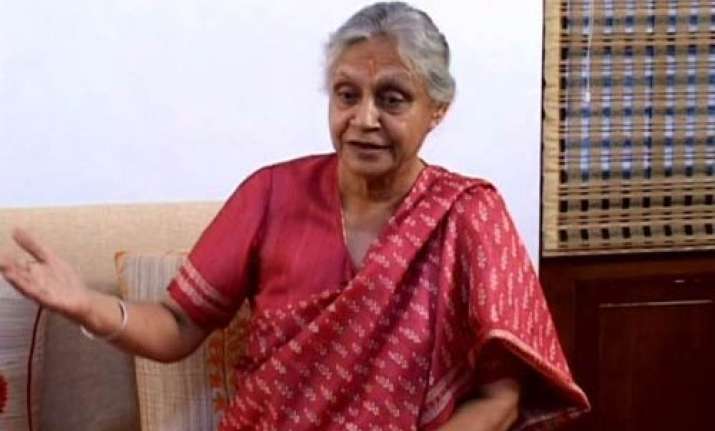 Begusarai (Bihar) A combative Delhi  Chief Minister Sheila Dikshit on Wednesday attacked Sharad Yadav for his anti-Rahul Gandhi remarks, saying the JD-U president should "die in shame".
Speaking at an election rally in Bakhri assembly constituency here, she said, "The remarks are totally unacceptable... usko chullu bhar pani mei dub marna chahiye (He should die in shame)." 
Addressing an election meeting at Fatua on Sunday evening, Yadav had attacked the Gandhi-Nehru family, saying Rahul should be thrown into the Ganga. Later Yadav said 
he had not made a "categorical personal remark against anyone". 
Congress had reacted strongly and demanded strong action from the Election Commission. 
Blaming the Nitish Kumar-led government for poor infrastructure in Bihar, Dikshit said people from state particularly the migrant labourers contributed a lot in making Delhi a world-class city. 
"I would not have been able to make Delhi what it is today without contribution of people from Bihar. They have contributed," she said, adding, "But why cannot the same kind of development take place in Bihar."Polls in Begusarai will be held in the fourth phase of polling on November 1.