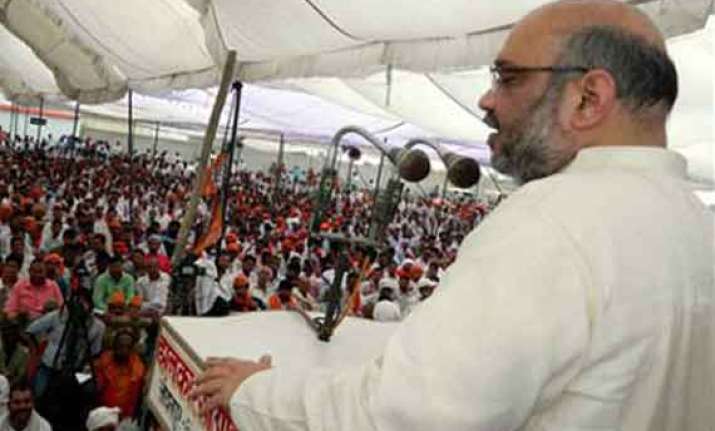 Azamgarh/Ballia: Narendra Modi's close aide Amit Shah today landed in a controversy by dubbing Azamgarh as the "base of terrorists", drawing sharp reaction from ruling SP, which demanded that Election Commission should take cognisance immediately and act against him.  
Campaigning for BJP's Azamgarh candidate, Ramakant Yadav who is taking on SP supremo Mulayam Singh Yadav, Shah said the number of terrorists from Azamgarh were more as the state government was advocating their release in many cases.  
"Azamgarh is the base of terrorists as there is no fear of the government, which is advocating their release," the BJP in-charge for Uttar Pradesh said.  
"The accused in Gujarat bomb blasts were from Azamgarh.  
Being the then Home minister there (Gujarat), I have got the accused arrested. Since then not a single terrorist act has taken place in Gujarat," he said.