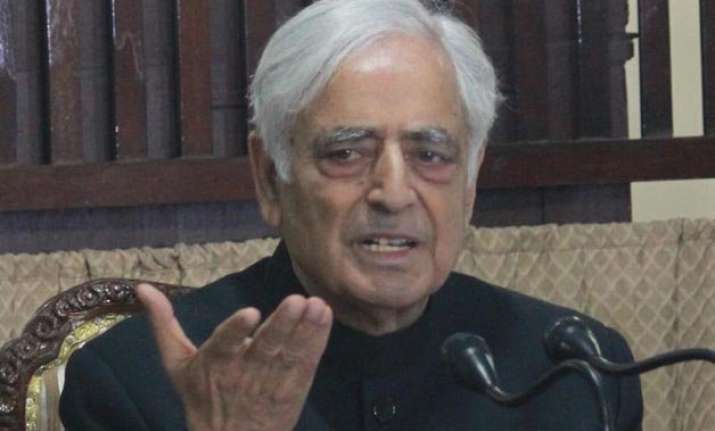 Srinagar: Separatists have demanded from Jammu and Kashmir government to include the release of former militants in its latest order directing police department to initiate a process of freeing all those political prisoners against whom no criminal charges are registered.
Ayaz Akbar, spokesperson of Hurriyat Conference, said that nearly 500 political prisoners, including former militants, are languishing in various jails across the state.
While dubbing the Chief Minister Mufti Mohammad Sayeed's order an attempt to gain political mileage, Akbar said, "We presume that only 10-12 political prisoners will be released."
He further said that keeping them (prisoners) under arrest without trial for years is a human rights violation.
"Some of the prisoners have been forced to confess by the police or investigators," he claimed.
Akbar also said that most of the prisoners are booked under preventive detention law i.e. Public Safety Act (PSA).
The PAS, he said, enables a district magistrate to take anyone in into preventive custody upto two years trial if the officer feels the person is a threat to the state.
Meanwhile, the BJP's state unit strongly condemned the 'divisive' remarks of Mufti and asked the leader to concentrate on implementation of common minimum programme (CMP).