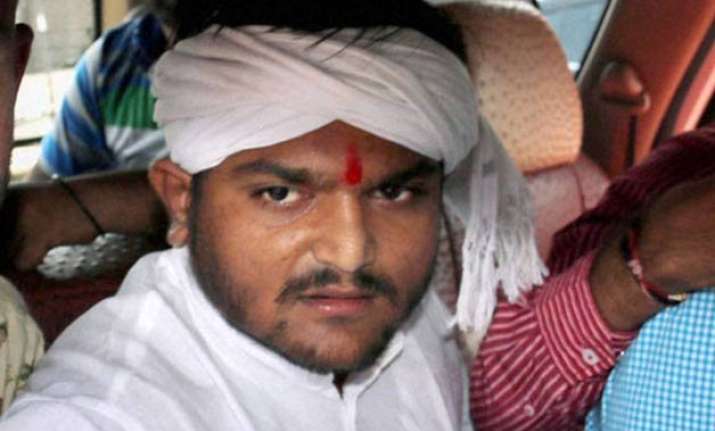 Ahmedabad: Gujarat Congress today came out in support of the Patel quota agitation leader Hardik Patel by saying that registration of sedition cases against him was an attempt to crush the reservation stir.
With the elections to the local bodies announced, Congress also said the BJP government should have provided reservation to the economically backward sections (EBCs) among the upper castes.
"By slapping sedition charges against Hardik Patel, the BJP government has shamed the democracy. The way the charges of sedition are being filed ... It is evident that government is trying to crush the agitation," Congress leader Shankarsinh Vaghela said.
"They are doing this because they foresee the defeat in the local bodies polls," Vaghela added.
Polls to the local bodies were announced by the State Election Commission yesterday. Elections to six municipal corporations will be held on November 22, while that for 31 district panchayats, 230 taluka panchayats and 56 municipalities on November 29.
State Congress president Bharatsinh Solanki said the party's preparations for the polls were almost over.
"When the quota agitation took place, we had demanded that apart from 49 per cent reservations for OBCs, STs and SCs, another 15 to 20 per cent reservations should be given to EBCs of all upper castes," Solanki said.
"The government could have done it by bringing ordinance or calling a special session of Assembly. But, instead it chose to crush the agitation," he said, adding that Congress supported quota for EBCs among upper castes, and would raise the issue in the election campaign.
Police have filed sedition cases against Hardik Patel and five of his associates in Surat and Ahmedabad. The 22-year-old Hardik was yesterday arrested by the city crime branch in connection with the second sedition case registered against him and sent to judicial custody by a Surat court.
Solanki also said that his party would raise the issues such as inflation, corruption, failure in delivering health care, law and order situation and farmers' problems during the campaign.
Congress also said it would challenge in the court the elections to municipal corporations as the State Election Commission has decided to have four representatives per ward instead of one.