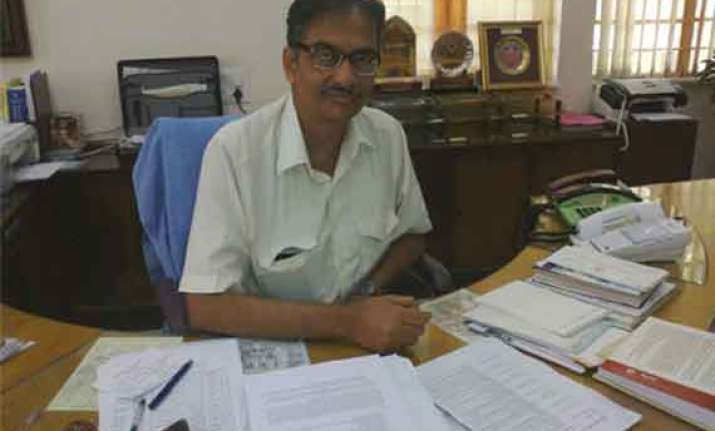 Kolkata: Under fire over the alleged seat-for-money scam in a West Bengal college, the state government Tuesday formed a one-member probe panel to look into the allegations, even as the ruling Trinamool Congress's student wing accused a varsity vice chancellor of "hatching a conspiracy".
Education Minister Partha Chatterjee said Jadavpur University Vice Chancellor Abhijit Chakrabarti will head the committee which is likely to submit its report within a week regarding the irregularities committed in the admission process in the Bhaktabala B.Ed. College of Nadia district.
Meanwhile, a delegation of the Trinamool Congress Chhatra Parishad called on Chatterjee during the day and demanded that a commission be constituted to probe the issue.
"We have told the education minister that the Kalyani University Vice Chancellor Rattan Lal Hangloo, and other officials in league with the CPI-M (Communist Party of India-Marxist) have hatched a conspiracy to defame the Trinamool and the state government and our union," said state TMCP president Shanku Dev Panda.
The alleged scam came to light after Hangloo - an internationally renowned historian - wrote to the state government that more students than the sanctioned strength were admitted to a college affiliated to the university, and sought a probe.
He alleged that more students have been admitted to the Bhaktabala B.Ed. College in return for money.
"The rule is for 100 students, but they have taken more. This means somebody has taken money and given admissions. We have sent a report to the state government seeking a probe," Hangloo had said.
Several students have alleged that the general secretary of the Trinamool Chhatra Parishad at the university has taken money, assuring them of admission to the college.
Confirming the allegations, the secretary of the college governing body, Amar Biswas said last week that Rs.60,000 to Rs.1.5 lakh has been paid by the students seeking admission to the college.
On Tuesday, Chatterjee directed Hangloo to ensure the students admitted in excess of the sanctioned strength of the college be allowed to sit for the examination.