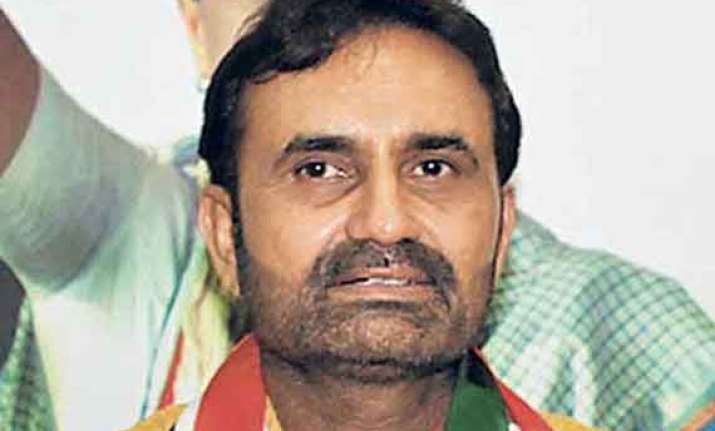 Gandhinagar: Congress leader and Abdasa MLA Shaktisinh Gohil today refuted claims of a BJP MLA that Gujarat is "number one" in providing employment, and said the state has more than 7.50 lakh registered unemployed youths.  
During his speech in the ongoing Gujarat Assembly session, BJP MLA from Surat Purnesh Modi claimed that due to former Gujarat Chief Minister Narendra Modi's efforts, Gujarat is number one in the entire country in providing employment.  
The Surat MLA claimed that Gujarat has an employment rate of 72 per cent, which is the highest in India.  
However, Gohil lambasted his claim and said, "This government talks about employment through skill development.  However, there are more than 7.50 lakh registered unemployed in the state".
Gohil also mentioned a recently alleged recruitment scam for the post of village officials, in which the Gandhinagar police arrested a tuition class owner for allegedly taking huge money from several aspirants by promising to help them clear the entrance exam.  
Gohil claimed that a BJP leader is behind the whole racket.
"Police investigation revealed that BJP leader Nandlal Patel was behind the racket. Though he openly shared the dais with other BJP leaders in the recently concluded Krishi Mahotsav, police claim that he is still absconding and could not be traced.
It shows that the real culprits have deep connections in the BJP," Gohil claimed.  
Gohil also alleged that the BJP government favours corporate houses and neglects small entrepreneurs, youth, farmers and the middle class.
Citing the case of land allocation to L&T, Gohil claimed that the company had demanded more than 20 lakh square metres of land in 2007 at various places, including Hazira-Surat.  
"The state level valuation committee finalised the price at Rs 2,800 per square metres, but the Narendra Modi government gave away the land at only Rs 700 per square metre," Gohil alleged.
"Similarly, the Gujarat government regularised encroachment on 7,24,897 square metres of land by Essar in Surat during 2009. The valuation committee had fixed Rs 2,020 per square metres for regularisation, besides a penalty, but the Modi government charged only Rs 700 per square metres.
I see a scandal of Rs 238.50 crore in it," Gohil said.