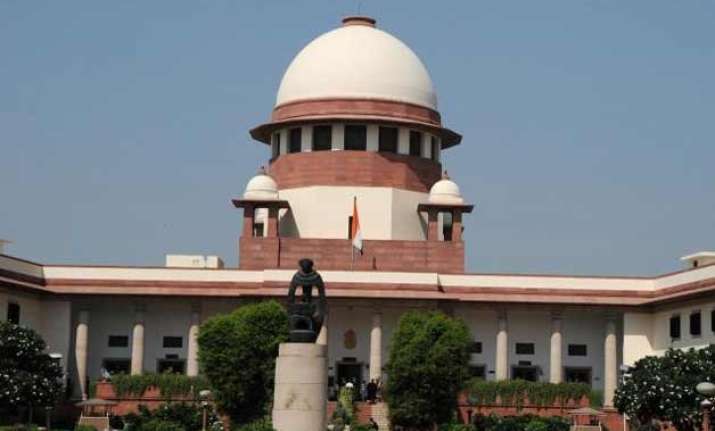 New Delhi: The Supreme Court today stayed Delhi High Court's order of May 25, which said that anti-corruption branch (ACB) can arrest Delhi police officials.
SC also issued notice to Arvind Kejriwal-led Delhi Government on the petition by centre. SC's notice to Delhi Government has to be responded within three weeks.
The Ministry of Home Affairs had filed the special leave petition in SC on Wednesday.
On May 25, the Delhi High Court had ruled that the ACB has power to arrest Delhi police officials while hearing the bail plea of a constable arrested by the ACB on bribery charges.
The court had also criticised last week's notification by MHA which gave more power to LG and reiterated the Union government's stand on ACB.
The Delhi government has also moved the Delhi High Court challenging the MHA's May 21 notification that said Lt. Governor Najeeb Jung has discretionary power over appointments and transfers of key bureaucratic posts in the capital.
The Delhi government mentioned the matter before a division bench of Justice BD Ahmed and Justice Sanjeev Sachdeva, which posted the matter for Friday.
A week after a public power tussle erupted between Lt. Governor Najeeb Jung and the AAP government in Delhi over posting and transfer of senior officers, the Home Ministry on May 21 clarified that the former could exercise powers on issues of public order and services.
"The state legislative assembly shall have power to make laws for the whole or a part of National Capital Territory of Delhi with respect to any of the matters enumerated in the State list or Concurrent list so far as any such matter is applicable to union territories, except matters with respect to Public Order, Police and Land, clarified a Home Ministry notification.