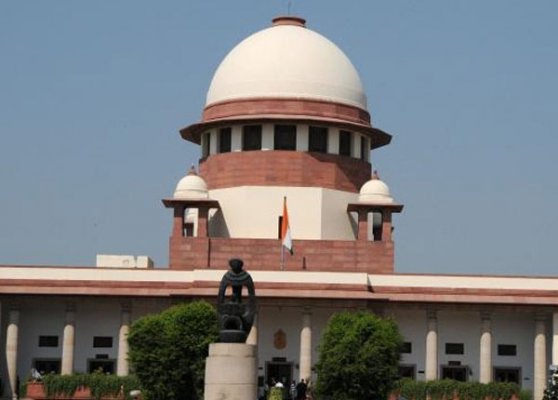 New Delhi: The Supreme Court today pulled up the Centre and Delhi Lieutenant Governor Najeeb Jung for delay in taking decision regarding the formation of government in the state.
The Apex Court said that the LG should have taken decision on government formation at the earliest and should not have taken five months time.
In a democracy, President's Rule can't go on forever, the top court said.
"With greatest respect at our command we feel the government should have taken the decision earlier. All of us know that the matter is pending before the court and time has been given to decide," the court observed.
President's rule was imposed in Delhi on February 14 this year following immediate resignation of the then Aam Aadmi Party (AAP) government.
Meanwhile, the Centre informed the court that President Pranab Mukherjee has given nod to Jung's proposal to invite the Bharatiya Janata Party (BJP), the single largest party in the Delhi Assembly, to form government.
Reacting to this, the court said that it will hear AAP's plea, seeking to dissolve the House, on merit on the issue.
"Suppose Lt. Governor is going to invite the largest party (BJP). Are they in a position to form the government?" the court enquired, apparently making a reference to the number of legislators the BJP has in the Delhi Assembly.
We gave you enough time but nothing happened and you always make one statement or other on the day of hearing, the Apex Court added.
The court said that 'our understanding was to give time to the Lt. Governor to decide. If you had told us that we cannot take decision, we may have heard the AAP petition and decided the matter either way'.
Presently, with 29 MLAs, the BJP is the single largest party in the 70-member House. The party needs five more legislators to prove majority.
The development comes in the wake of Election Commission's notification scheduling by-polls for three assembly seats -- Mehrauli, Tughlakabad and Krishna Nagar -- on November 25.