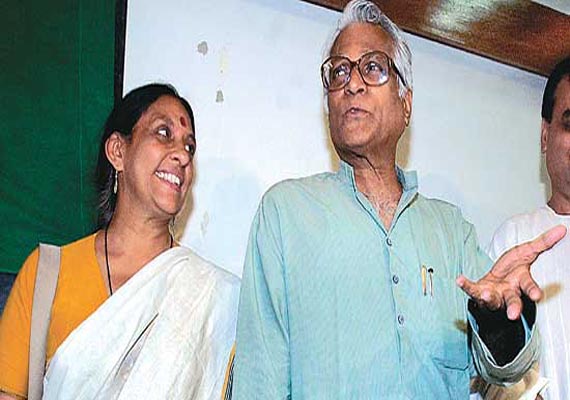 New Delhi, Aug 31:  Former Samata Party president Jaya Jaitly was today allowed by the Supreme court to meet her party colleague, bed-ridden and Alzheimer's-hit former Defence Minister George Feranndes once every fortnight for 15 minutes.
A bench headed by Justice P Sathasivam allowed the plea of Jaitly who had approached the apex court after the Delhi High Court had denied her the permission to visit the ailing 82-year-old leader.
Jaitly, a close political associate of Fernandes, had earlier moved the high court after the ailing leader's family members had not allowed her to meet him.
The high court had on April 17 denied her the permission to visit him while dismissing her plea for her impleadment in a civil suit filed by Fernandes' brothers seeking access to him.
The high court had said she had no legal right to claim visitation rights to the former Samata Party leader.
Jaitly had sought permission from the high court to visit the ailing leader on the ground that she has been his close political colleague and confidante for more than 30 years and that he required aid and assistance from his old friend.
She had claimed Fernandes should not be deprived of his basic human rights to meet acquaintances and friends.  Her plea was opposed by Fernandes' wife and brothers on the ground of her locus standi.
They had contended she could not be added as a party because she had no legal status.  Jaitly subsequently had moved the apex court, which had on July 20 sought the response of Leila Kabir, Fernandes's wife, on her plea seeking visitation rights to him.