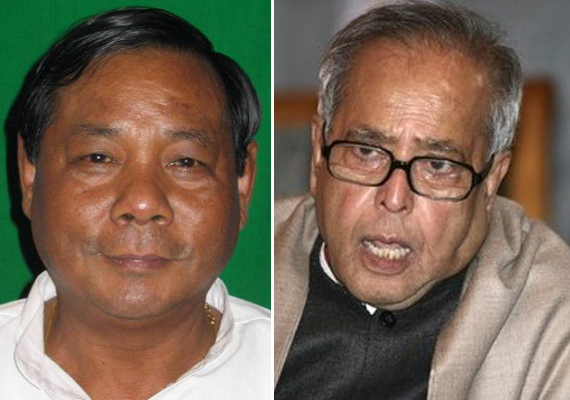 New Delhi, Aug 21: P A Sangma on Tuesday moved the Supreme Court challenging the election of Congress leader Pranab Mukherjee as President of India.
The petition filed by Sangma has contended that Mukherjee was holding an office of profit as the chairman of Indian Statistical Institute when he had entered the race for President.
BJP leader and senior advocate Satpal Jain, who was Sangma's campaign in-charge during the presidential election said the petition has sought a direction for setting aside Mukherjee's election as President and that in his place he should be declared elected unopposed.