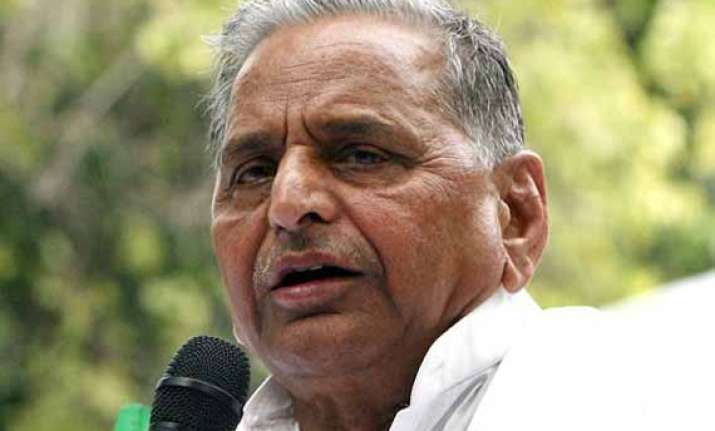 Lucknow: Samajwadi Party chief Mulayam Singh Yadav today released his party's manifesto for the Lok Sabha elections, promising to raise retirement age for government officials from 62 years to 65 years, and free universal education across the country.
Yadav told a press conference that reservation quota will be enforced in the private sector, and Muslims would be given reservation in jobs in proportion to their population.
Income Tax rebate will be raised from Rs 1.5 lakh to Rs 2.5 lakh, while forward trading will be banned to curb pricerise.
Tax would be levied on costly cars, homes and weddings, the manifesto says.
The party also promises to dispense quick justice to 2002 Gujarat riot victims.
Party leaders Akhilesh Yadav, Ramgopal Yadav and
Azam Khan
were also present on the occasion.