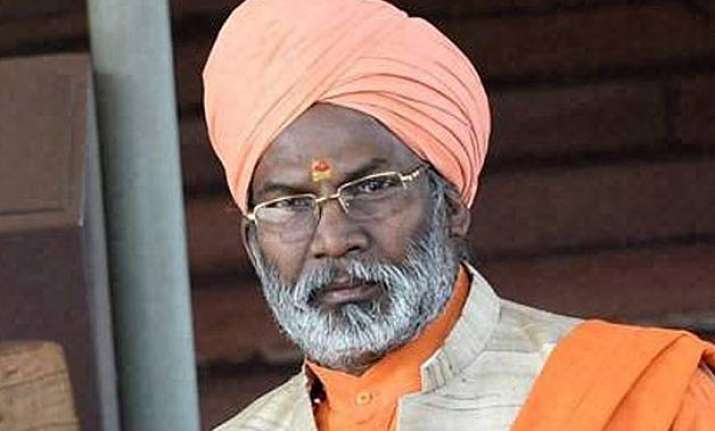 New Delhi:  BJP MP from Unnao Sakshi Maharaj has once again created a controversy by asking Hyderabad MP Asaduddin Owaisi to go to Pakistan if he can't respect judiciary on Yakub Memon's hanging.
Launching a scathing attack on Owaisi, Sakshi Maharaj  said," People who can't respect Indian system & judiciary can go to Pakistan, door is open".
The Parliamentarian who is known for his controversial made this remarks after Asaduddin Owaisi decried the capital punishment awarded to Yakub Memon. Memon is scheduled to be hanged to death on July 30.
Meanwhile   Renuka Chowdary of Congress took a dig at Sakshi Maharaj, and said "Maybe Sakshi Mahraj should sit at MEA to decide who all should be sent to Pakistan".
Addressing a public gathering in Hyderabad on Thursday, Owaisi said Memon was being hanged only because he belonged to a particular religion, adding that the death sentences of those convicted in the assassination of former prime minister Rajiv Gandhi were commuted to life imprisonment.