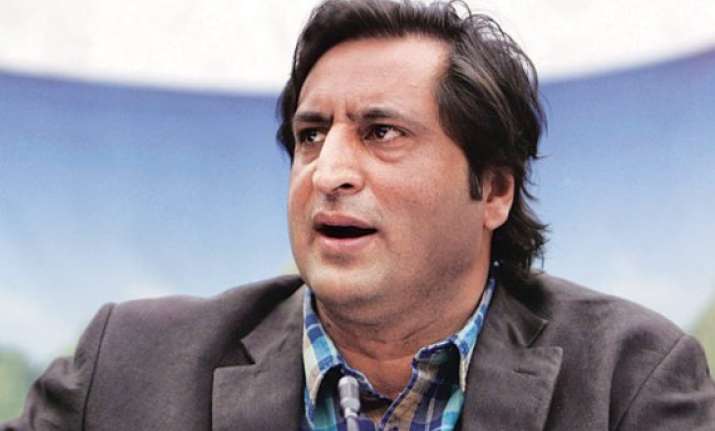 Srinagar: His party may have won just two seats in Jammu and Kashmir, but former separatist Sajjad Gani Lone is being seen as a dark horse after voters delivered another hung assembly.
Lone won from his ancestral Handwara constituency while his party's Bashir Ahmad won from neighbouring Kupwara -- both in the Kashmir Valley.
Lone became controversial when he called on Prime Minister Narendra Modi ahead of the assembly elections and described him as his elder brother.
Lone's meeting with Modi, projected as an act of betrayal by separatists, became his biggest electoral advantage in Handwara.
Also Read: J&K Polls: Will prefer to sit in opposition, says Sajjad Gani Lone
He wore his meeting with Modi on his sleeves during the election campaign.
Lone told voters that he would get his constituency a central university and a large share in central government sponsored funds with Modi's blessings.
His victory has a subliminal message to the separatists, who had been damning him for contesting elections after dumping separatist politics.
He had unsuccessfully fought the Lok Sabha election in 2009 when he lost to the National Conference from Baramulla.
With a hung assembly, Lone's proximity to the Bharatiya Janata Party (BJP) can help if the latter tries to form a government with the National Conference, a possibility that looks distant as of now.
But Lone told IANS after his victory Tuesday: "Mine is a small party and I have no decisive role in anything. Kindly don't think I am some kind of a game changer."
Lone's father and senior separatist leader Abdul Gani Lone was assassinated at a separatist rally here in 2002.