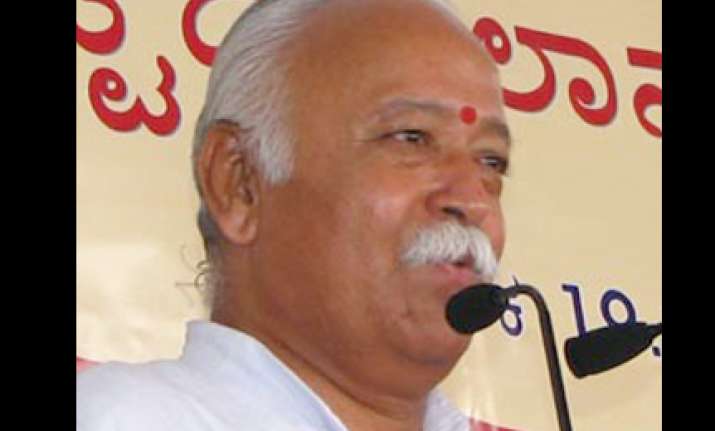 RSS on sunday rubbished reports quoting its chief Mohan Bhagwat as having said that its cadre were under no compulsion to support BJP candidates in the Assembly elections for three states slated for Tuesday. 
RSS spokesperson Ram Madhav said Bhagwat had made no such comment on the final day of the meeting of its National Executive in Bihar's Rajgir. 
BJP spokesperson Ravi Shankar Prasad, who was present at the meeting, also said that such reports were "wholely unfounded and baseless". 
"The report that Bhagwat has commented in the conclave that its cadre do not have to work for BJP is wholely unfounded and baseless. I myself was present there and he never made any such comment," Prasad said. 
He added that Bhagwat only said there was some problems faced by the BJP and was confident that these will be resolved very soon. 
"This clarification is being issued in consultation with very high functionaries of the RSS," Prasad said. 
Earlier in the day, news reports quoted Bhagwat as saying that there was no compulsion to support the BJP in the Assembly elections in Maharashtra, Haryana and Arunachal Pradesh and the cadre could support any political party on the basis of policy and programme. PTI