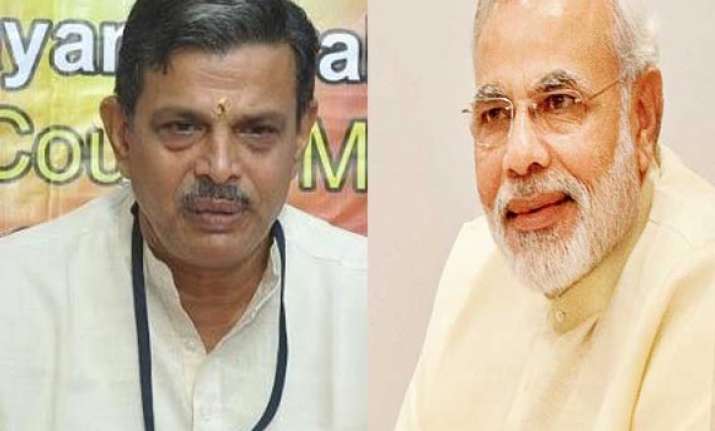 Bangalore:  RSS' top policy making body today bbegan its three-day session here with the Sangh Parivar fountainhead describing BJP's Prime Ministerial candidate Narendra Modi as a "strong leader" and saying it was proud of his "swayamsevak" background.
"Modi is a strong leader. He is a swayamsevak himself and we are proud of it. The country wants a change. He has proved his worth in Gujarat," RSS Joint General Secretary Dattatreya Hosabale told reporters after the inauguration of the RSS' Akhil Bharateeya Pratinidhi Sabha meeting here.
Hosabale said Ram Mandir is not on the agenda for this meeting but it is an issue for RSS among other crucial problems facing the country.
"No, this time we do not have any such (Ram Mandir) proposal for discussions in the meeting because there is no government to implement it," he said.
The meeting would discuss issues of price rise, security and the country's pride, Hosabale said. It would also discuss the "big issue" of minority politics.