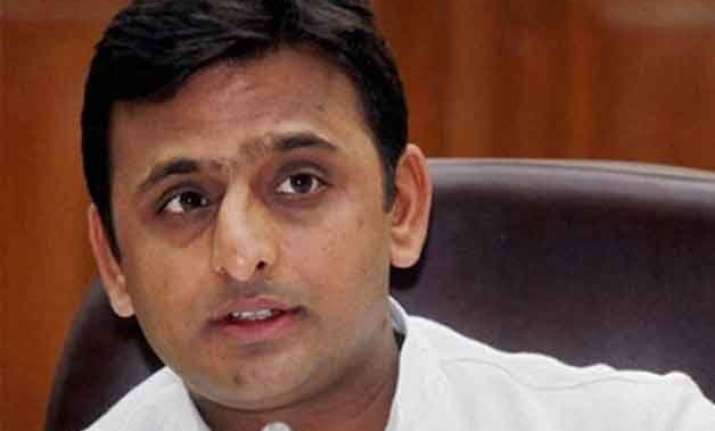 Lucknow: Uttar Pradesh Chief Minister Akhilesh Yadav on Tuesday presented a Rs.3.02 lakh crore budget for the state for 2015-16 -- 10.2 percent above the previous year's proposals.
The chief minister -- who also holds the finance portfolio -- said his fourth budget reflected the state government's willingness to strengthen and expand infrastructures in the state.
Rs.12,000 crore has been earmarked for roads and bridges while Rs.200 crore for removal of slums from urban areas in 21 cities and Rs.400 crore for cleaning up of Gomti river.
A budgetary provision of Rs.1,533 crore has been done for the Swachh Bharat Abhiyan, Rs.2,776 crore for minority welfare, Rs.3,000 crore has been allocated for the six-lane Agra-Lucknow Expressway.
A budgetary allocation of Rs.425 crore has been made for the ongoing project of Lucknow Metro Rail and Rs.587 crore for medicines.
The chief minister also announced that the state government has proposed to increase the retirement age of medical teachers to 65 years.
The budget has also set a target of 2100 MW power generation by the end of the fiscal year and has marked Rs.5,840 crore for family welfare and Rs.2,727 crore for the Samajwadi pension scheme and Rs.100 crore for the free laptop scheme.
The fiscal deficit has touched 2.96 percent and the growth recorded over the last year was five percent, which, the officials said was more than the national average.