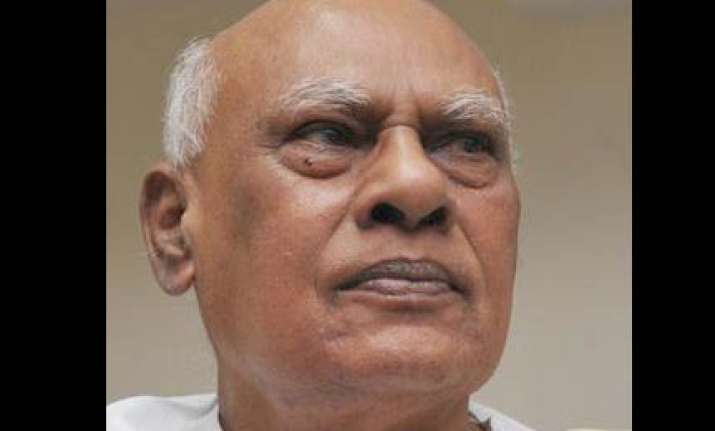 Andhra Pradesh Chief Minister K Rosaiah, who took over the stewardship of the state amid a campaign by supporters by late Y S Rajasekhara Reddyto give his son the top post,  said on Saturday that a meeting of Congress Legislature Party would be held before year-end. 
The meeting of CLP is considered important because Rosaiah is yet to be formally elected its leader since he took over as Chief Minister following the death of Rajasekhara Reddy in a helicopter crash in September.
Rosaiah, on his maiden visit to Delhi, told reporters after meeting Congress chief Sonia Gandhi, that he was "comfortable" but there have been no fixed tenures of Chief Ministers.  
The veteran leader, who was made the CM after the death of Rajasekhara Reddy in a helicopter crash, said he was getting cooperation from party MLAs "to the extent necessary". 
He said this when asked whether party MLAs were backing him without any reservations.  
Sidestepping questions whether the party was united in the state and whether he was getting support from Jaganmohan Reddy, he remarked "every Congressman in the state will abide by the decisions of the high command and there are no two opinions about it".  
"For all of us, from me to the youngest boy look to the leadership and will follow decisions taken by the high command", Rosaiah said.  His remarks came close on the heels of Jaganmohan meeting the Congress President.  Rosaiah said his as also Jagan's meeting Gandhi on the same day was a "coincidence".