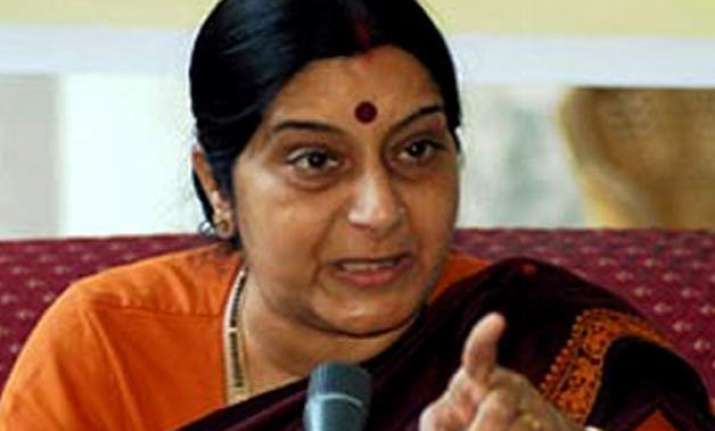 New Delhi: Foreign minister Sushma Swaraj on Saturday said that the scholar Rohith Vemula, who has committed suicide at Hyderabad Central University, was not a member of the dalit community.
"The facts have come out in the case and as per as my complete knowledge, that student (Rohith) was not a dalit. By calling him a dalit student, this whole case has been raised as a communal incident by some people," Sushma Swaraj was quoted as saying by ANI.
Terming the expulsion of Dalit research scholar Rohith Vemula from Hyderabad University hostel as a "small incident", BJP leader Kailash Vijayvargiya said he doubts whether this alone led to suicide by the "courageous youth".
"The suicide of Vemula is unfortunate. He was a courageous youth who had a zeal to swim against the tide. Though a probe is on in his death, I don't believe he committed suicide just because of a small incident of his expulsion from the hostel," the BJP general secretary said on Saturday.
"I don't think he took the extreme step because he was perturbed over his expulsion," he told reporters here.
Rohith, a PhD student at the university, committed suicide by hanging himself in his room.
Rohith and five other students were suspended by the university in August 2015 in connection with an alleged attack on an ABVP leader.
The HCU has already revoked suspension of the four students, following uproar over Vemula`s suicide.
The protest over the suicide of a Dalit research scholar in University of Hyderabad intensified with Congress vice president Rahul Gandhi again joining the agitators at the campus and observing a day-long fast on Saturday, even as the BJP targeted him for "playing politics over dead bodies".