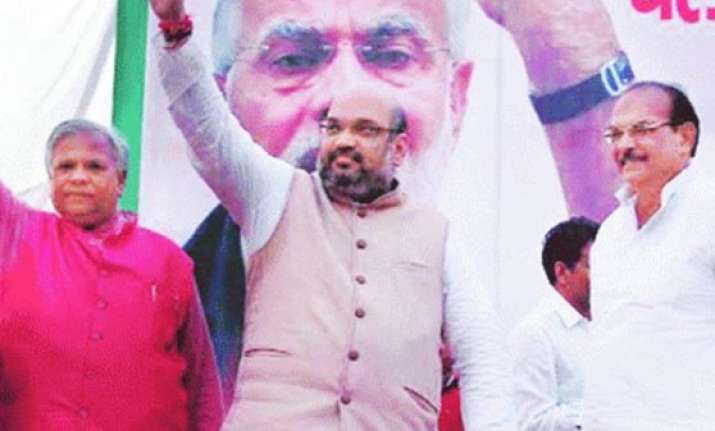 New Delhi: Resentment within the Bharatiya Janata Party (BJP) has surfaced after party president Amit Shah was seen sharing dais with controversial politician DP Yadav, who was thrown out of the party a decade ago, at a few election rallies in poll-bound Haryana.
On Monday, Yadav was seen accompanying Shah at three different rallies in the state.
According to some media reports, Yadav flew with Shah in the latter's helicopter to attend the rallies in Ambala City, Tohana and Bhiwani.
Reports also suggest  that Shah had invited him to campaign in Haryana.
Meanwhile, some of the BJP leaders have reportedly lodged their protest with the party high command for inviting Yadav to take part in public meetings.
DP Yadav, who termed Amit Shah as his 'good friend', has expressed his willingness to join BJP if he gets a good offer from the party.
Polling in Haryana is slated to take place in a single phase on October 15 while counting of votes will take place on October 19.
In February 2004, Yadav was inducted into the BJP but within 4 days, his membership was terminated.
DP Yadav is father of Vikas Yadav, who has been convicted in Nitish Katara and Jessica Lall murder cases.
In 2012 Uttar Pradesh Assembly elections, Yadav had quit Mayawati's Bahujan Samaj Party (BSP) and had expressed his desire to join the Samajwadi Party, but he was snubbed by the Mulayam Singh Yadav-led party.