Follow us on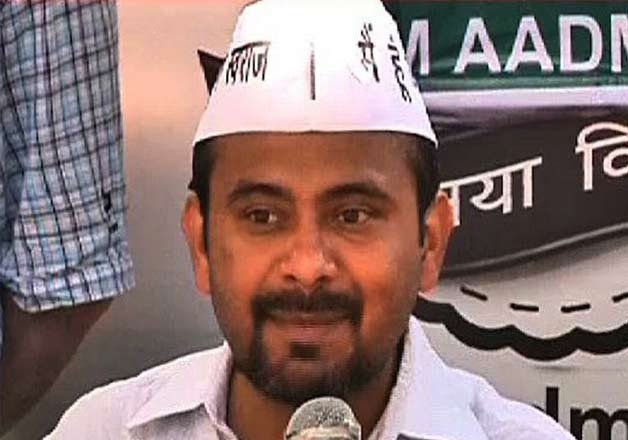 New Delhi: A referendum on full statehood for Delhi was not unconstitutional and the BJP and the Congress had also asked for the same in the past, AAP leader Dilip Pandey said on Tuesday.
Addressing a press conference here, the Aam Aadmi Party leader said the demand for full statehood to Delhi was the first pro-people issue before the central government and hoped that Prime Minister Narendra Modi accepts it.
"Full statehood to Delhi is a very important issue and necessary for the proper development of the national capital. It is an issue concerning the people of Delhi, and so it is necessary to get their opinion on this matter," he said.
Pandey also hinted that the government may seek help from the Election Commission for conducting a referendum on the statehood issue.
"The government is mulling all possible ways to conduct a referendum. The government may approach the Election Commission for a referendum."
Pandey said the current discussion on full statehood for the capital was not an AAP initiative but had been raised earlier by the Bharatiya Janata Party and the Congress.
He said that in 2013, the BJP in its vision document released before the Delhi assembly election had talked about full statehood.
"When the BJP started feeling they were heading towards defeat, they deflected from the issue of full statehood," Pandey said.
"In 2003, veteran BJP leader L.K. Advani had tabled a bill in parliament in this connection which was then sent to the standing committee."
Taking a dig at Prime Minister Modi, Pandey said that while the AAP had fulfilled its promises, the BJP leader now talks of "jan dhan (public money)" instead of his earlier talk of "kala dhan" (black money).
He said the Congress had also advocated full statehood for Delhi.
"On December 21, 2013, former chief minister Sheila Dikshit had raised the demand of full statehood to the national capital. Similarly on January 23, 2015, the Congress again asked for full statehood to Delhi and included this in its election manifesto."
"Why is the Congress now opposing the move?" he asked.
Congress leader Ajay Maken had on Monday termed Chief Minister Arvind Kejriwal's idea of conducting a referendum on statehood as "unconstitutional and a dangerous ploy with grave fallout".
In a cabinet meeting last week, Kejriwal stressed that the priority of the urban development department of the city government should be on gaining statehood for the national capital.