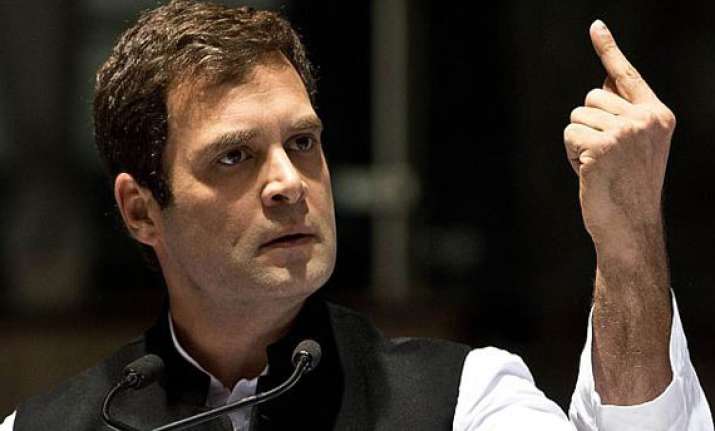 New Delhi: Congress vice-president Rahul Gandhi interacted with nearly 40 senior journalists at a Gujarati restaurant on Chowpatty on Thursday, during which he replied to several queries relating to Lok Sabha polls and his 'disastrous' TV interview.
Here are some of his remarks:
--(On his TV interview to Times Now): "It was an interrogation under the lights, not an interview. He (Arnab) was not interested in listening to what I had to say. I was quite amused."
--(On whether he stands a chance to form a govt)  "Winning elections are important, but structural changes in the way India makes her decisions are more important. We are working towards directional changes. Right now I am learning from people."
--(On surveys predicting win for BJP)  "Surveys always get it wrong. They got it wrong in 2004, and againin 2009. The people are with us and our party. Our party is more democratic and people know it. The BJP is looking to work India to one narrow vision. It won't work, because the Indian mind is structurally incapable of working to commands. In the last 10 years of our rule, our party has empowered people with several schemes. The BJP has only business houses in mind. Our party wants both business and people."
--(On Maharashtrians) "Maharashtrians are a great people. The CM (Chavan) is doing well because the people he leads are great. If Gujarat is doing well, it was thanks to its people, not Narendra Modi."