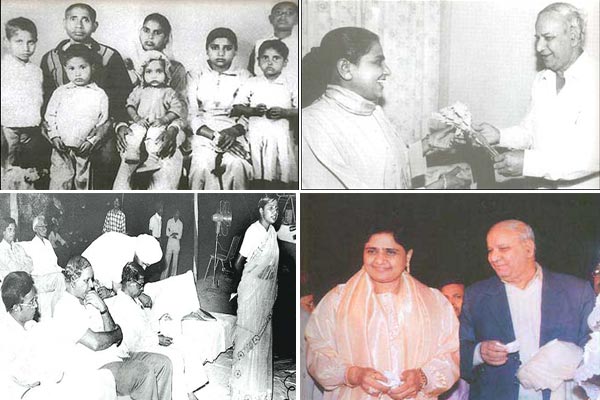 New Delhi: The four time chief minister of Uttar Pradesh Mayawati and founder of Bahujan Samaj  Party, Kanshi Ram  shared a perfect mentor-disciple relation when Kanshi Ram who founded the BSP in 1984.
Impressed by Mayawati's innovative ideas and speaking skills, Kanshi Ram gave her a prominent role in BSP. A municipal school teacher, Mayawati was preparing for IAS exam, when she met Kanshi Ram.
Kanshi Ram who had just left his job in Nagpur working in the Defence Ministry advised her to plunge into politics instead of becoming a bureaucrat. He is supposed to have told her, you want to become an IAS officer, the day will soon come when IAS officers shall be at your beck and call.  And, Kanshi Ram's words proved true.
There was no looking back for Mayawati after that. She worked for the BSP and DS4, the outfits floated by Kanshi Ram, and became very close to her mentor till his death.
Here are a few pictures from the past of Mayawati and Kanshi Ram.