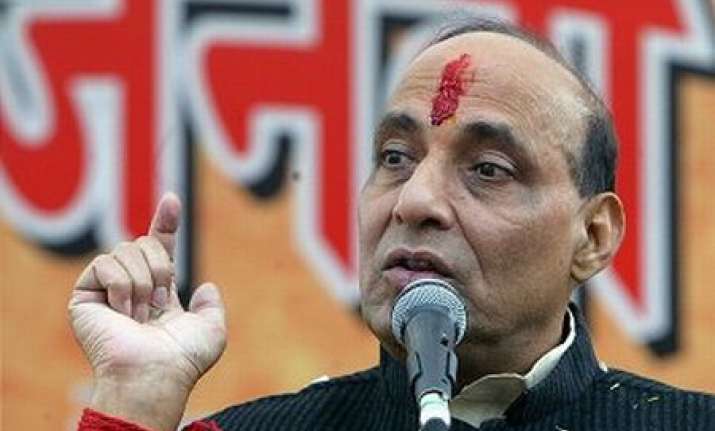 Srinagar, June 2: BJP leader Rajnath Singh, who is heading a party delegation on a study tour of Jammu and Kashmir, today said there were complaints of rampant corruption in the state and his team would submit its findings within three months.
"The delegations we met so far have talked about rampant corruption in Jammu and Kashmir," he told reporters here.  The former BJP president said the delegation will submit a report suggesting solutions to Kashmir issue to the party within three months.
"There are allegations of discrimination from the people of three regions of the state - Jammu, Ladakh and Kashmir...we will need at least three months to finalise our report on the study tour," he said.
When asked if trifurcation of the state was a possible solution, Singh evaded a direct reply saying, "If I divulge everything here, what are we going to say in the report?"
Singh said the study group of the party has met nearly 80 delegations from Jammu, Ladakh and Kashmir since last year and were in the final phase of completing its report.  "BJP wants solution to issues of Jammu and Kashmir within the ambit of justice and humanity," Singh said.  The former BJP president said solution to outstanding issues of Jammu and Kashmir can be found if the government works with honesty towards it.
Singh said the dialogue between the Centre and Pakistan mainly focused on terror.
"I think talks with Pakistan are held on the issue of terrorism. I do not know whether Kashmir is also there (on the agenda)," he said.
On the duration of Amarnath yatra, Singh said he has raised the issue with Governor N N Vohra and Chief Minister Omar Abdullah.
The BJP leader said some of the people he met during his visit complained that the youth of the state were not being given chance to play in the Indian Premier League.  "We will ask the BCCI and
IPL
(teams) to select the deserving players from the state as well," he said.