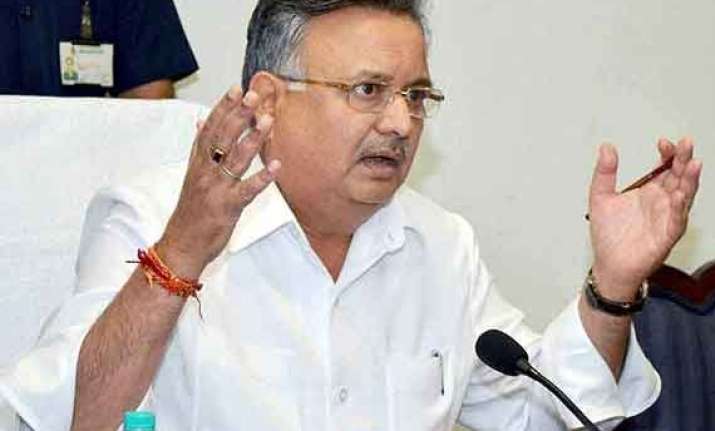 Raipur: Chhattisgarh Chief Minister Raman Singh today said that he is ready to embrace Maoists if they give up their path of violence and join the mainstream of society.
"People involved in Maoist activities are part of our society. We are ready to hug them if they wish to join the mainstream by laying down arms and quitting violence," Singh said while addressing a 'Muria Darbar' meeting of tribals in Bastar's Jagdalpur district headquarters, according to an official release issued here today.
Appealing to Maoists to return to the mainstream of democracy and development, the CM emphasised they should introspect that no issue can be sorted out with violence and guns, the release said.
Those who have been misguided, particularly the youth, should think about the well being of their families, society, as well as the nation and shun violence, the CM said, as per the statement.
"We are ready to co-operate with everyone to bring an end to the menace of Maoism," the release quoted the CM as saying.
He said government welfare schemes have created a better environment for economic development of tribal-dominated Bastar region and also helped win the confidence of the people.
The Chief Minister also said the Nagarnar steel plant will soon start functioning, creating ample job opportunities for the people of the region, the release said.