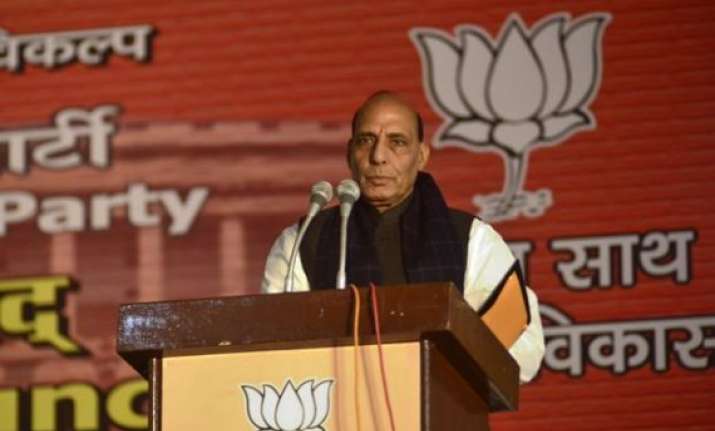 New Delhi: Senior BJP leader and Home Minister Rajnath Singh will travel to Mumbai today to decide on who will lead the BJP government in Maharashtra.
"I am going to Maharashtra to decide on BJP legislature party leader," Singh told reporters on the sidelines of a function yesterday.
He will visit Mumbai as party 'Observer' along with senior leader J P Nadda to choose BJP legislature party leader as part of the decision of the BJP Parliamentary Party. Singh said BJP has not taken any decision yet on Haryana Chief Minister either.
"So far we have not taken any decision on chief ministers of Maharashtra or Haryana," he said.
Singh said this to reporters' queries on the sidelines of Indian Women Press Corps foundation day function, where he reached immediately after the Parliamentary Board meeting.
He said BJP will look for alliance in Maharashtra where it got 122 seats in the 288-member Assembly, well short of absolute majority.
"Want to thank people in Maharashtra and Haryana for reinforcing faith in Prime Minister Narendra Modi. Our strength has gone up," he said.
Singh said people have shown the same kind of trust in BJP that they had showed during Lok Sabha polls.
The Parliamentary Board decided to send two observers each to Maharashtra and Haryana to decide on who will be the chief ministers.