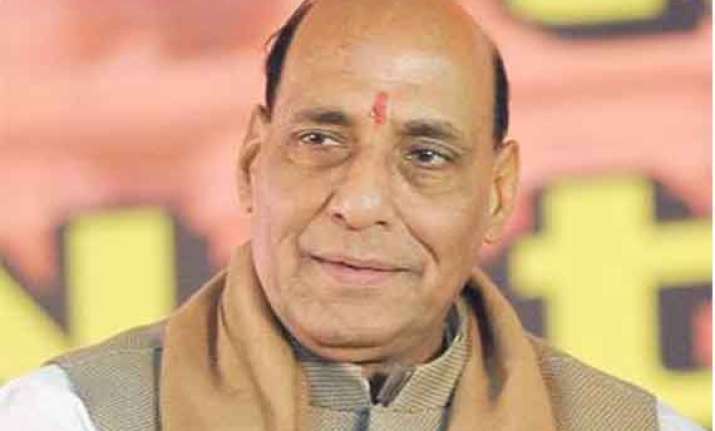 Lucknow: Ahead of the rail budget, union Home Minister Rajnath Singh has spoken to Railway Minister D.V. Sadanand Gowda about service upgradation of railways in Lucknow - his constituency, sources said here Monday.
With footfalls at Lucknow's Charbagh Railway Station increasing every day, Rajnath Singh now wants the Gomtinagar Railway Station to be a stopover of important trains, the sources said.
Singh conveyed this wish to his team working on developmental plans for the city.
The sources said Singh, who is also the national president of the Bharatiya Janata Party (BJP), has already spoken to Gowda about this and this is likely to be announced in the railway budget to be presented Tuesday.
Rajnath Singh also wants the Gomtinagar Railway Station, built during the stint of former prime minister Atal Bihari Vajpayee in 2003, to be upgraded as a terminus and trains to Jammu, Katra and Mumbai run from that station.
The union home minister requested Gowda to set up an electrical multiple unit shed at Gomtinagar.
Rajnath Singh, while confirming a "broad map of comprehensive development" for Lucknow, has told IANS that dreams of Vajpayee, a three-time MP from the city, would be honoured and executed within a set time frame.