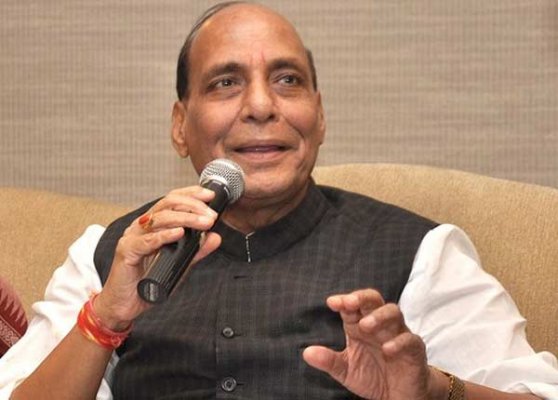 New Delhi: Union Home Minister Rajnath Singh today exhorted the youth of the country to spread the message of peace and harmony and work for the welfare of the society.
Addressing a gathering here before flagging off a run organised by Nirankari Foundation, Singh said he was impressed with the participation of a large number of youth in the run and believed that 'some spiritual power' must have brought them to the event.
"Had a political party organised such a rally, it would not have brought so many people without spending crores of rupees. There must be some spiritual power behind participation of so many youths," he said.
The Home Minister said 65 per cent population in the country is below 35 years of age and no country in the world has such a large youth population.
"The youth must work for spreading the message of peace and harmony and for the welfare of the society," he said.
Singh said all Indians are like one family and no power can break this unity.
"India is united not for political reasons but for the social, religious, and spiritual bonding," he said.
The Run for Openness, with the theme "smiles for miles and miles", was started from National Stadium and saw a participation of several thousand people, mostly youth.