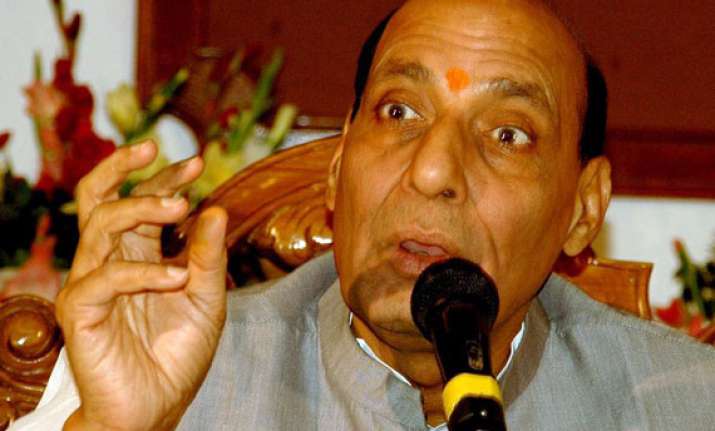 New Delhi, Jun 21: BJP today expressed concern over the devastation caused by the floods in Uttarakhand with party president Rajnath Singh asking workers to donate funds for relief to the people affected by the "national calamity".  After returning from the affected areas, Singh called for relief work on a large scale.
"He has appealed to BJP workers, people and specially traders and trade organisations to come forward at this moment of national calamity and cooperate in providing relief," BJP said in a statement.
Relief amount is being collected by the party for the "BJP Disaster Relief Fund".
Gujarat Chief Minister Narendra Modi said on Twitter that he is going to Uttarakhand today. Sources said he will spend the night in Dehradun and do an air survey tomorrow.  Party leader M Venkaiah Naidu donated Rs 50 lakh from his MPLAD Fund for the victims and their families. Several pilgrims from Andhra Pradesh are also stranded in parts of Uttarakhand.
Naidu demanded that this "unprecedented nature's fury be declared a national calamity". He talked to Home Minister Sushilkumar Shinde to impress upon him the need to extend all possible assistance including logistical support in terms of additional choppers and other such instruments to rescue the still stranded passengers.
He also said special trains should be run to help the stranded people.
BJP spokesperson Prakash Javadekar referred to the proposed foreign trip of Uttarkhand Chief Minister Vijay Bahuguna and said it is good that he has cancelled it.