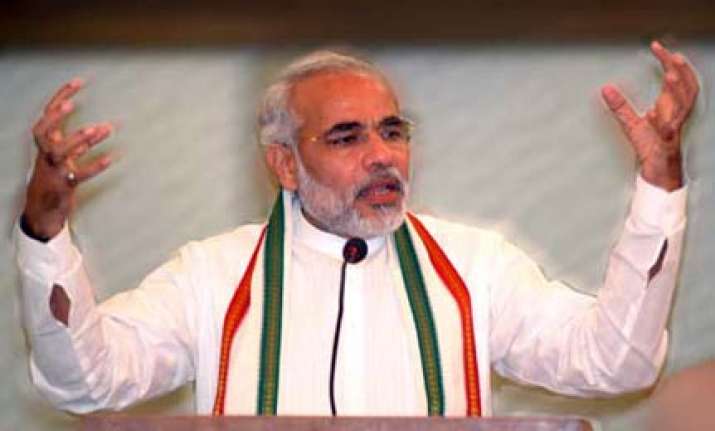 Bangalore, Nov 18: In remarks certain to raise the hackles of Congress, Gujarat Chief Minister Narendra Modi today alleged that former Prime Minister late Rajiv Gandhi did nothing to stop corruption in delivery of central funds to villages and "left things as they are".
"When he was Prime Minister, Rajiv Gandhi said when one rupee is released in Delhi, it becomes (a mere) 15 paise when it reaches villages (due to corruption). Didn't he say that?", Modi asked while addressing a CII-organised national quality summit here.
"Is he (Rajiv Gandhi) a doctor, that he can get away by (merely) diagnosing (the malaise)? Should not the disease be eradicated? He left it (corruption) as it is", Modi said.
"Now that task (to eradicate corruption) has come to my shoulders", he remarked, evoking peals of laughter among a section of industrialists attending the flagship three-day event of the Confederation of Indian Industry that began today.
Modi said he has decided to ensure that 100 per cent of the money released in Gandhinagar, Gujarat's capital, reaches the villages. "And that's called quality in delivery".
Modi then elaborated how his government went from home to home to identify beneficiaries of its schemes meant for the poorer sections, handicapped, widows and others. He said 35 lakh people, who were entitled for the benefits but had not applied for, were identified in the process after a four-month exercise. PTI