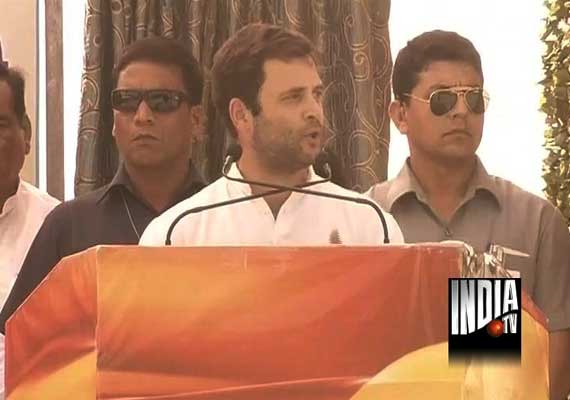 Khedli(Rajasthan): There was a major blooper today as a local Congress leader raised the slogan "Hamare neta kaisa ho (how should be our leader)" at Rahul Gandhi's rally in Khedli, and the crowd replied "Narendra Modi jaisa ho (like Narendra Modi).
At the rally, a section of the crowd chanted Modi Zindabad and showed pro-Modi posters. Local Congress leaders attributed to be a mischief on part of Modi supporters.
Rahul Gandhi's rally in Jat-dominated Churu was marked more by emotional appeal on part of the Gandhi scion about the sacrifices made by his grandmother and father.
The second rally was in Khedli, an Ahir-dominated belt in Alwar.