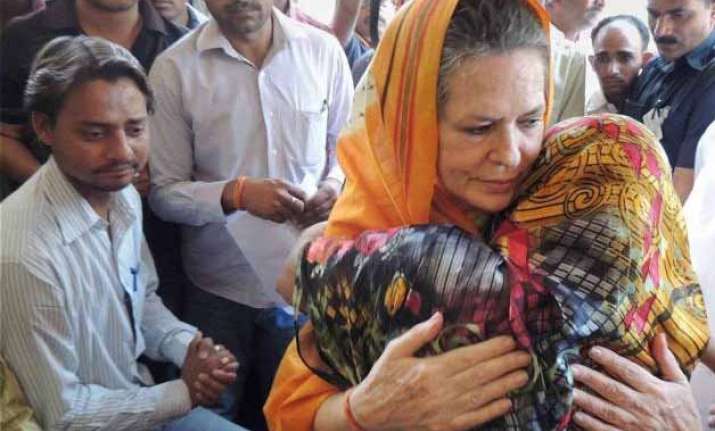 Rae Bareli: Congress president Sonia Gandhi had to face some  tough questions  in connection with Rahul Gandhi's absence when she visited his  Lok Sabha constituency – Amethi, today.
Answering questions regarding his son's absence from Amethi, Sonia said , "When Rahul will come back he will also visit Amethi."
Sonia further said "I hope that they wil get some relief. Rahul wil come back soon. I am here on behalf of Rahul Priyanka and my family. Both Amethi and Rai Bareilley are my area. It does not matter whether its Rahul,s area or my area. I started working here in the 1980,s. So I feel quite at home here."
Sonia Gandhi was visiting Rae Bareilly and Amethi areas of Uttar Pradesh to meet the farmers who suffered losses due to untimely rains.
"I think farmers are going to get some relief," she said after talking to those affected by unseasonal rains in Amethi.