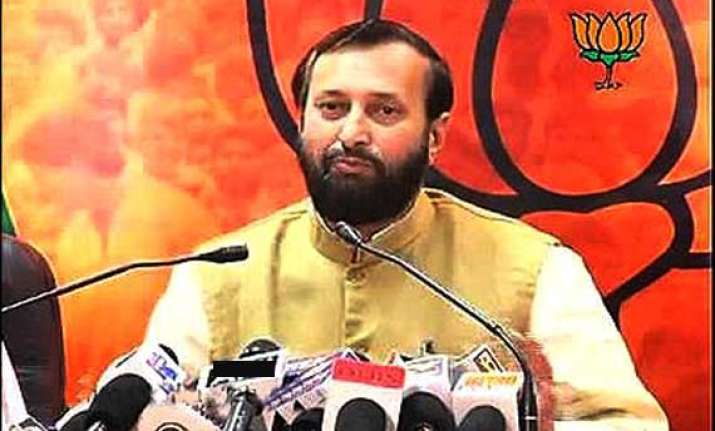 Kolkata: The BJP today claimed that Rahul Gandhi made it very clear yesterday that he wanted to tie up with Mamata Banerjee and her party Trinamool Congress after the Lok Sabha election.
BJP spokesperson Prakash Javadekar told a press conference here, "What Rahul Gandhi has said is he wants cooperation of Mamata after the election. The Congress is desperate to stop Modi, so they are ready to support Mamata."
"This means voting for Mamata is voting for the Congress and voting for Congress is voting for Mamata," he alleged.
Javadekar, however, said this would not impress people as "they are not fools" and they would be voting for a decisive change.
Asked if the Supreme Court order directing CBI to probe the Saradha scam would affect the Trinamool Congress' prospects in the last phase of elections to be held on May 12, Javadekar said, "TMC will have to fight for each and every seat. It will not get more than one or two seats.
" He claimed that the BJP would score surprise results in eastern India and that it would go into double digits in Bengal this time.